Real Alan's 2021 Corp Recap
If you feel my pain, please like and leave a comment for good luck!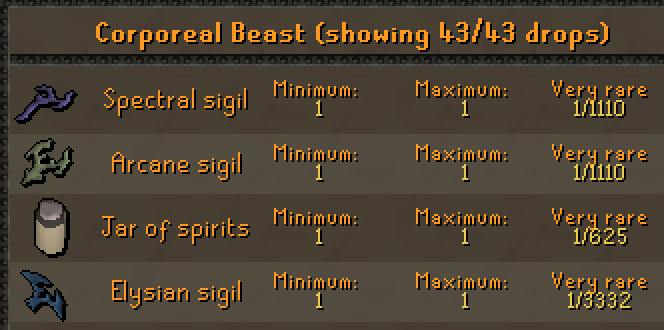 Goal 1: obtain an ely before Nex is released

Goal 2: finish log or claim the #1 spot for corporeal beast
Here's how my log looked as of December 7th, 2021 when I got my last sigil drop.
Corp Sigil Drop Rate Explanation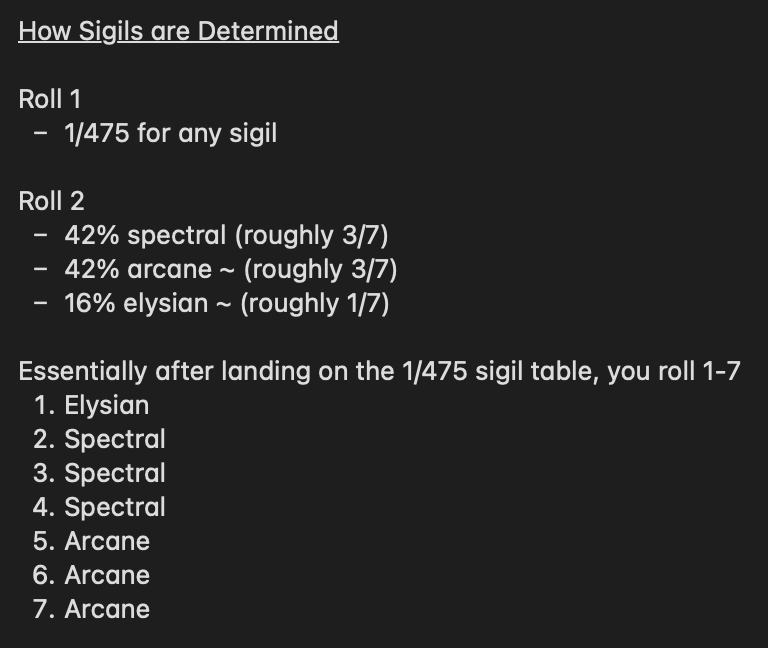 Corp Drop Rate Explained by @Omicron
9/29 update

December 2021 Corp Summary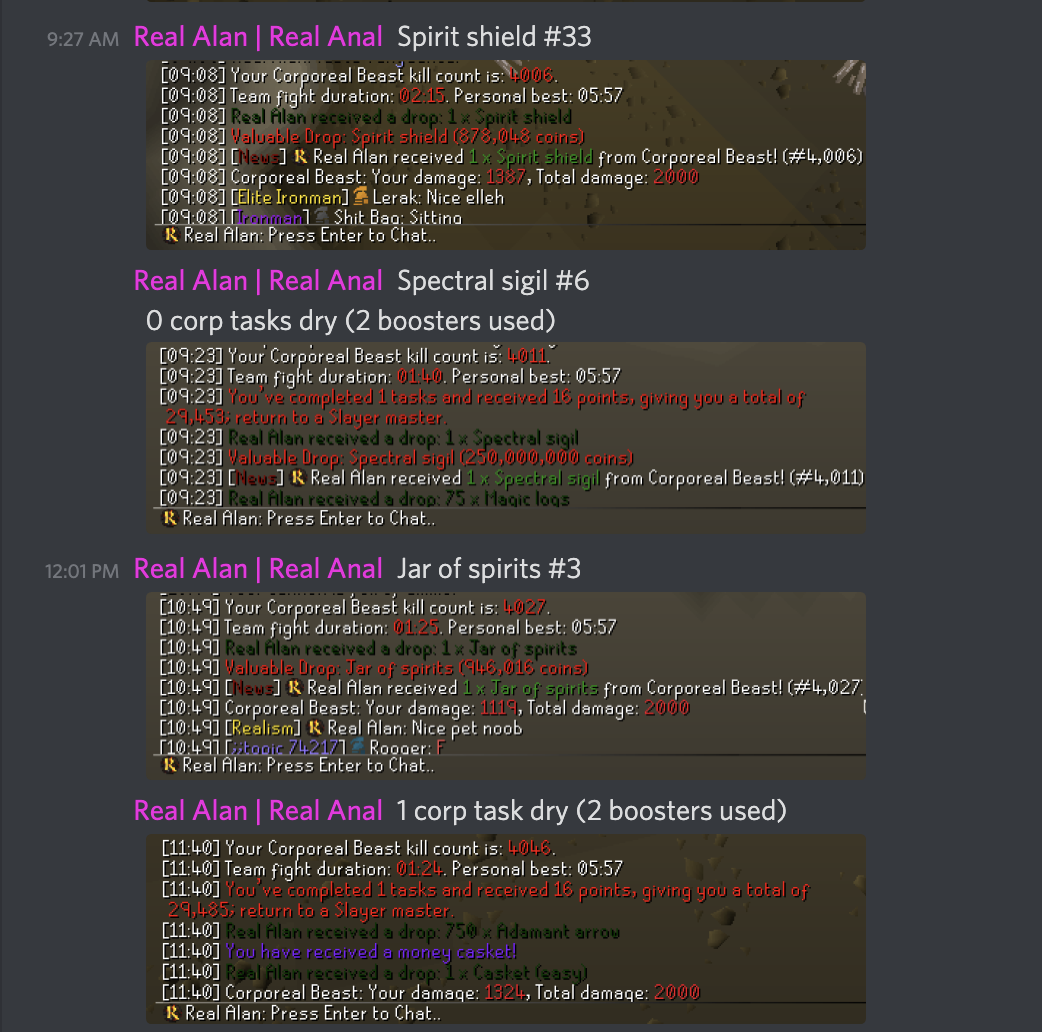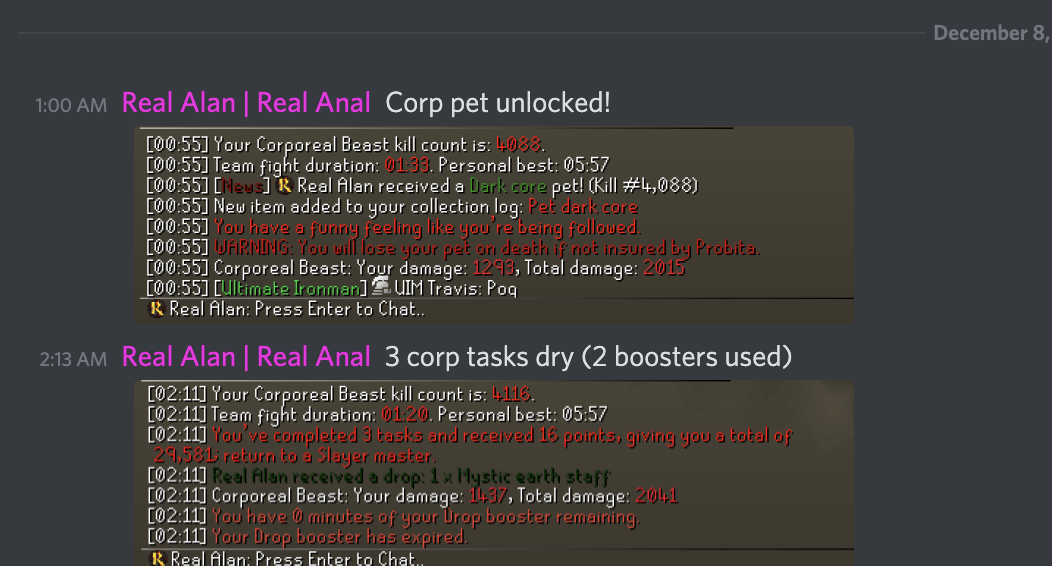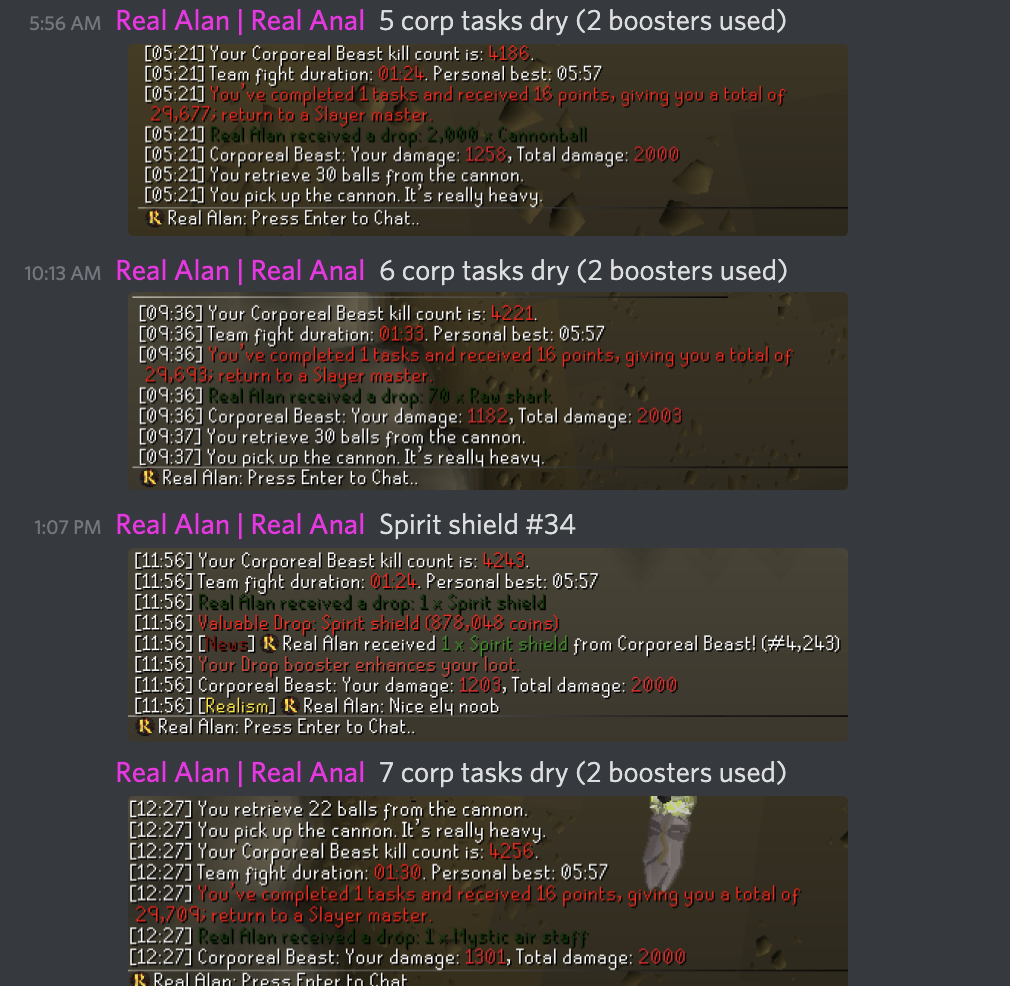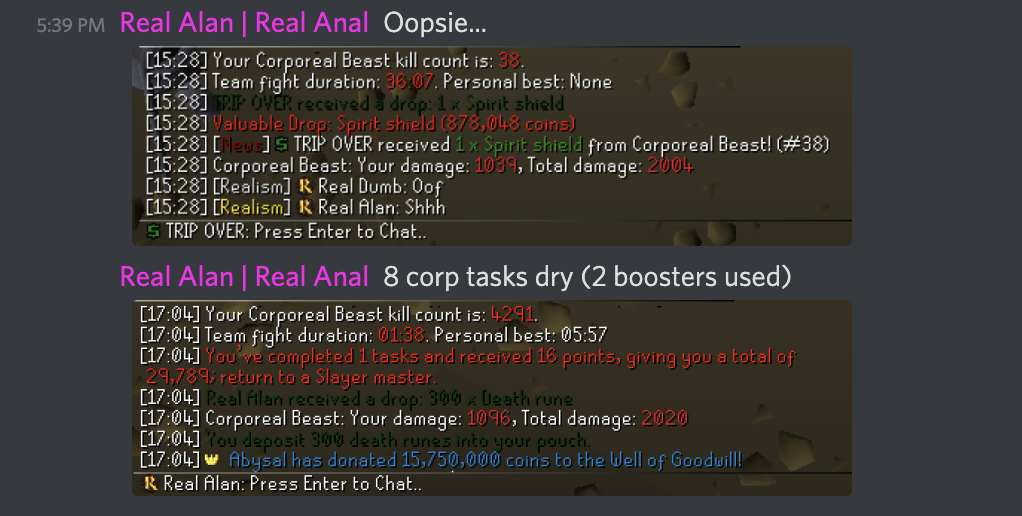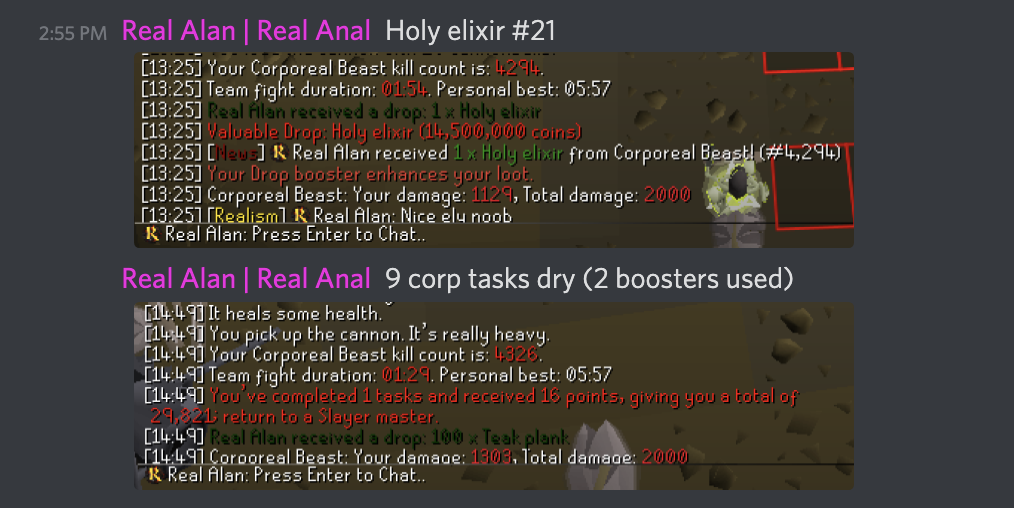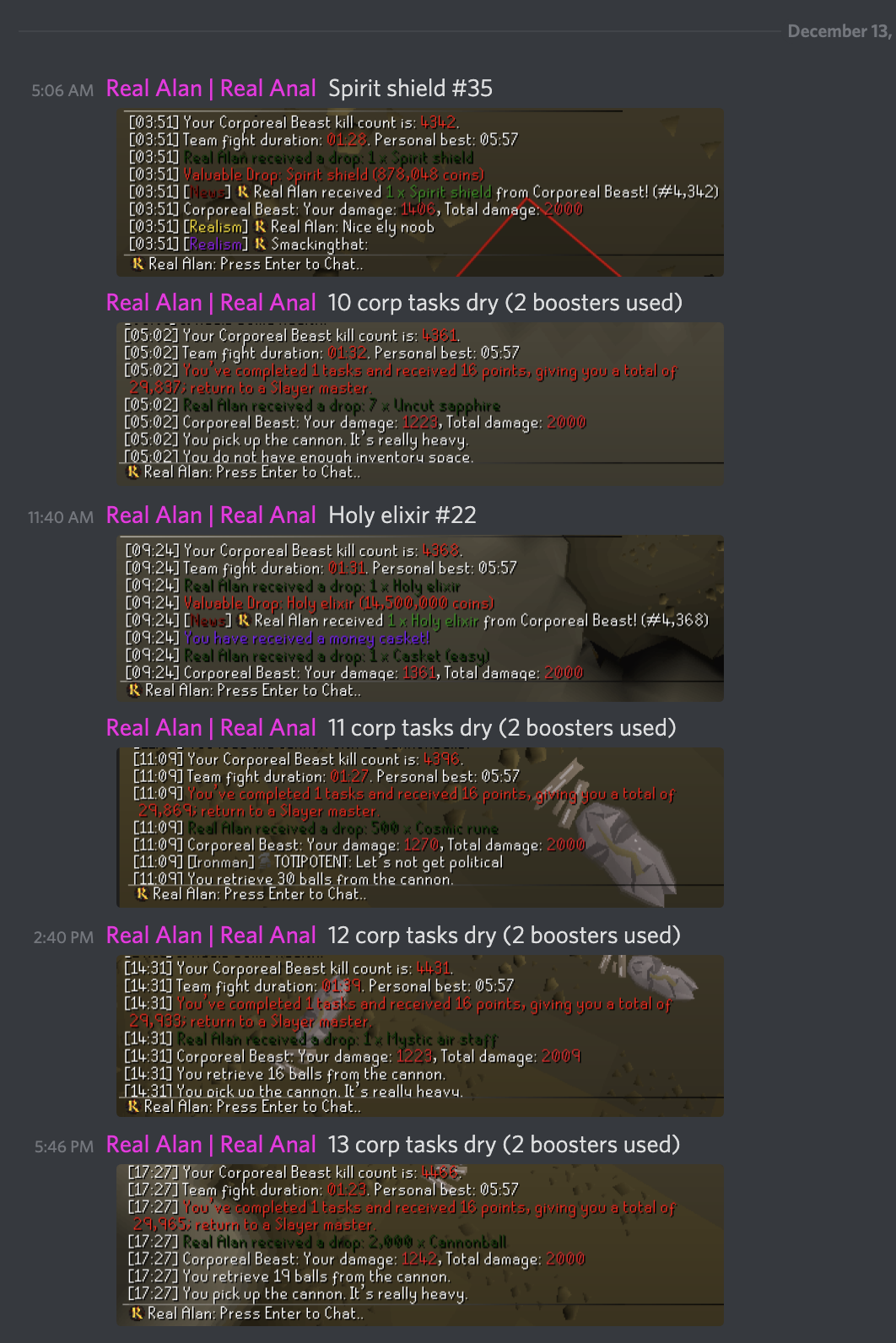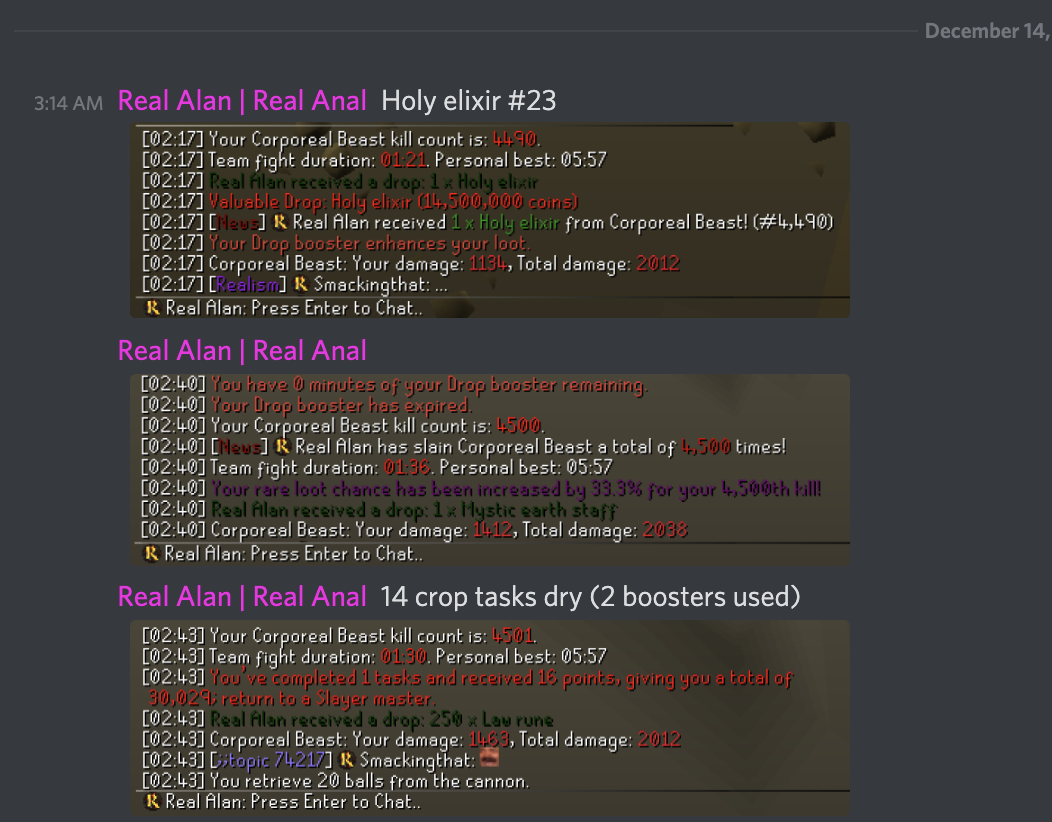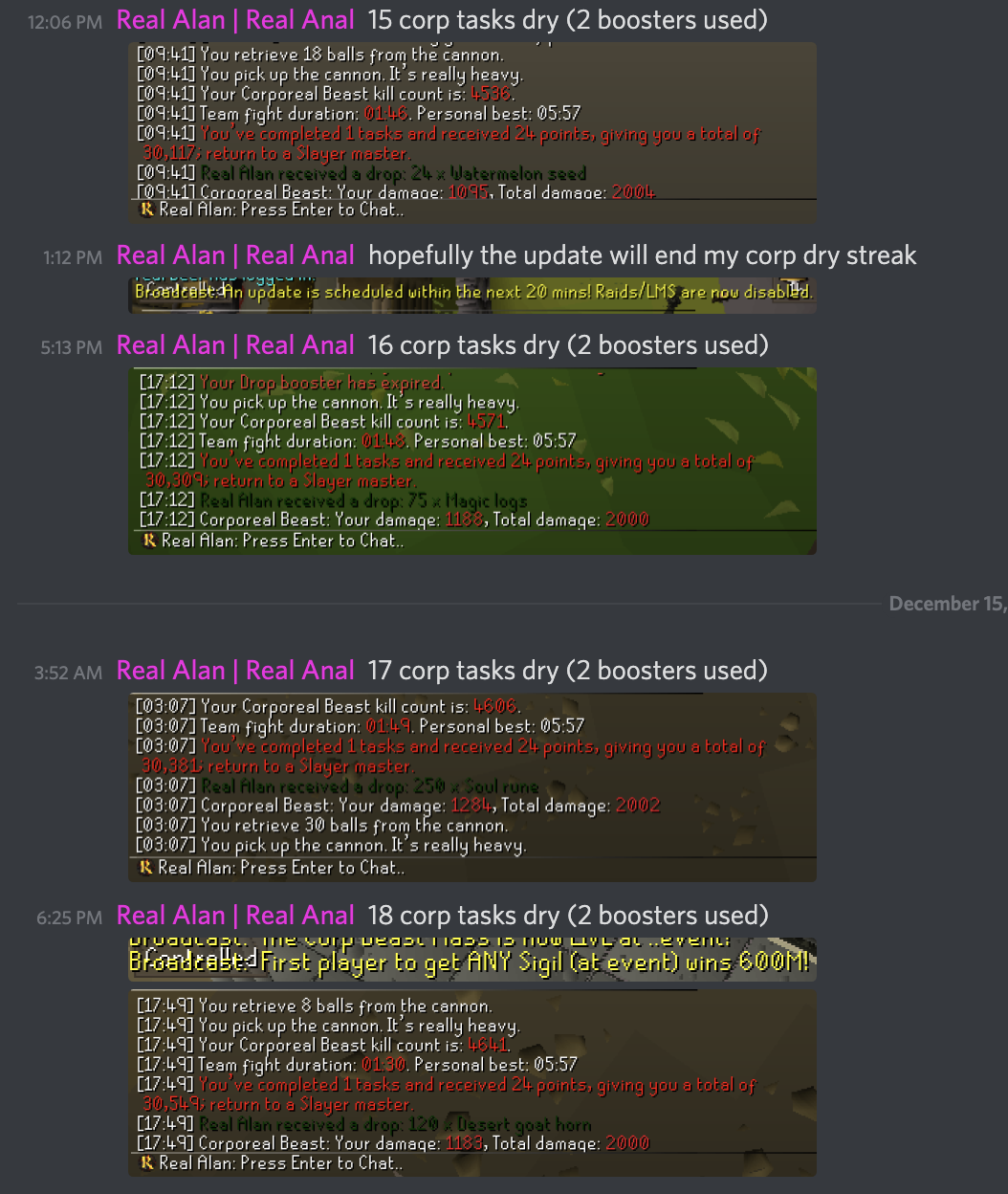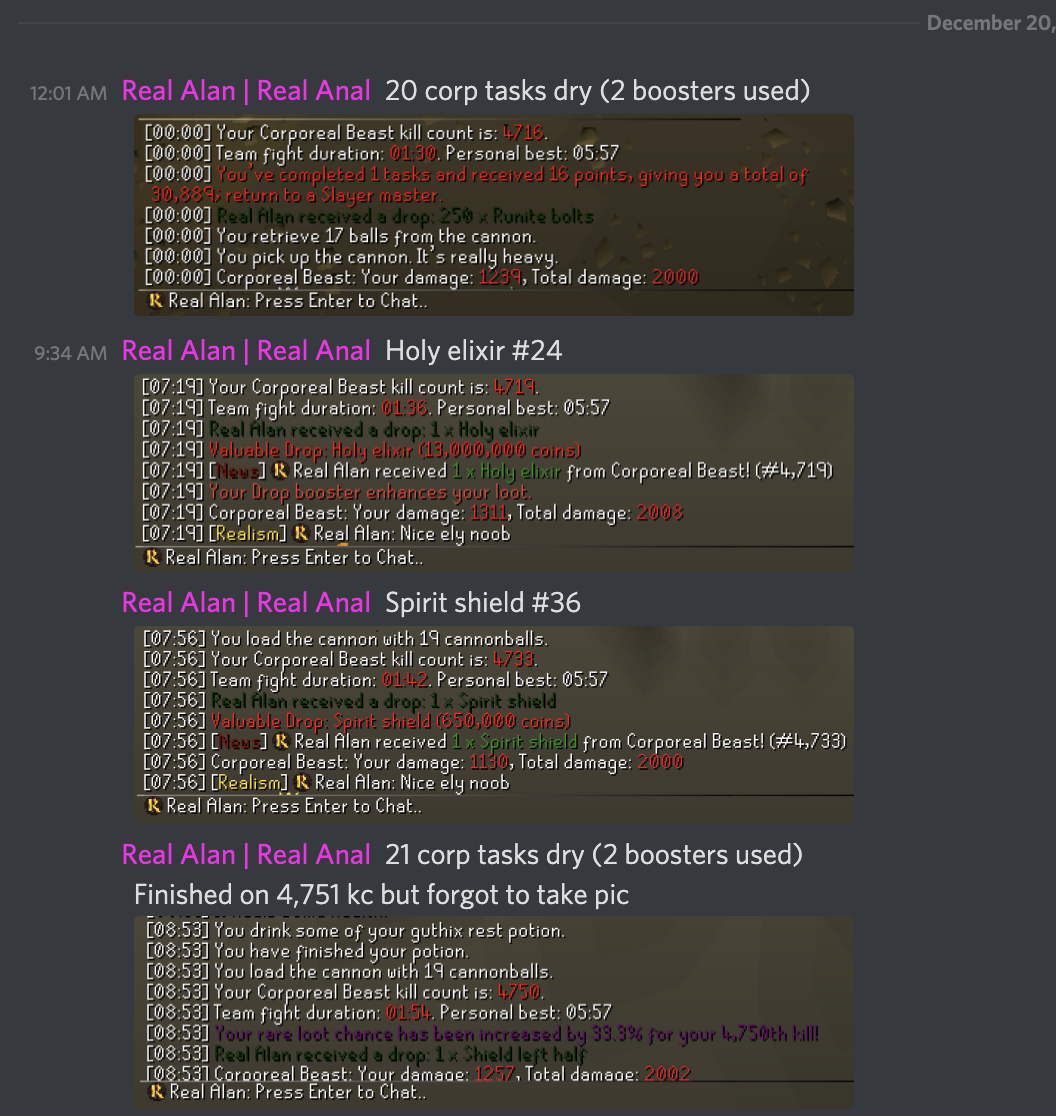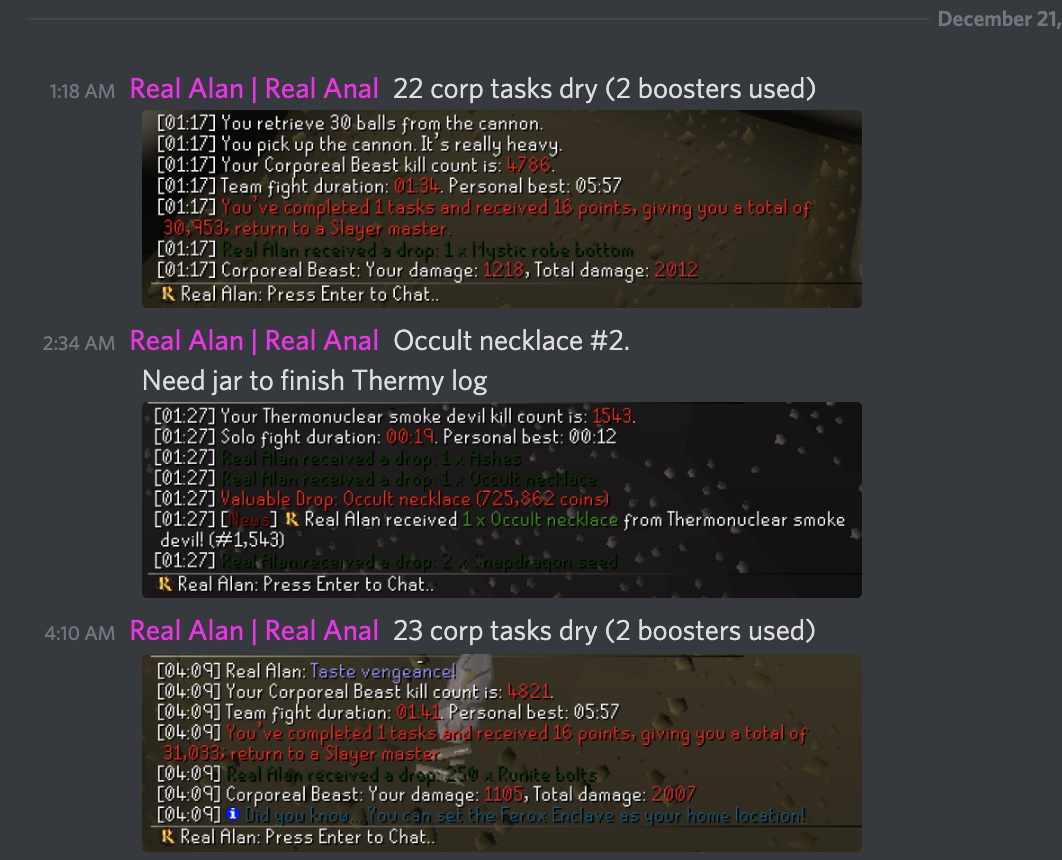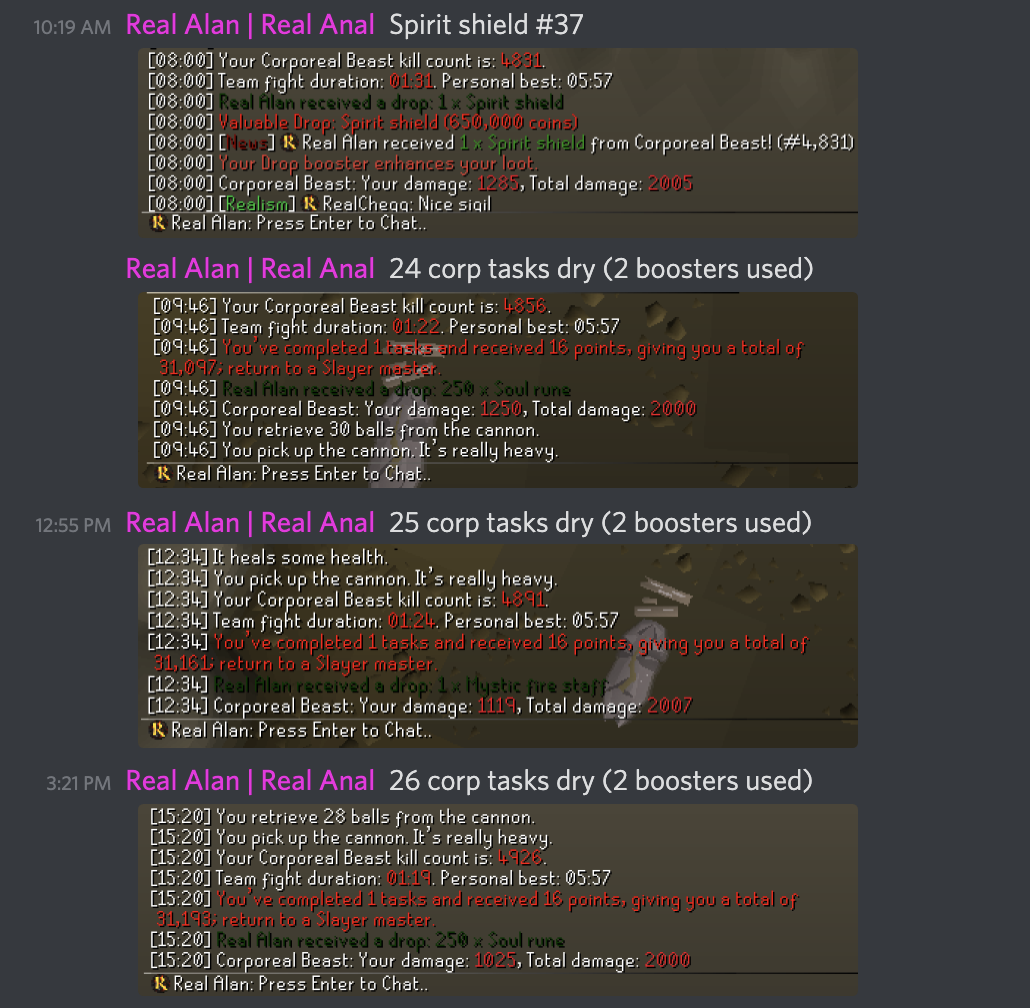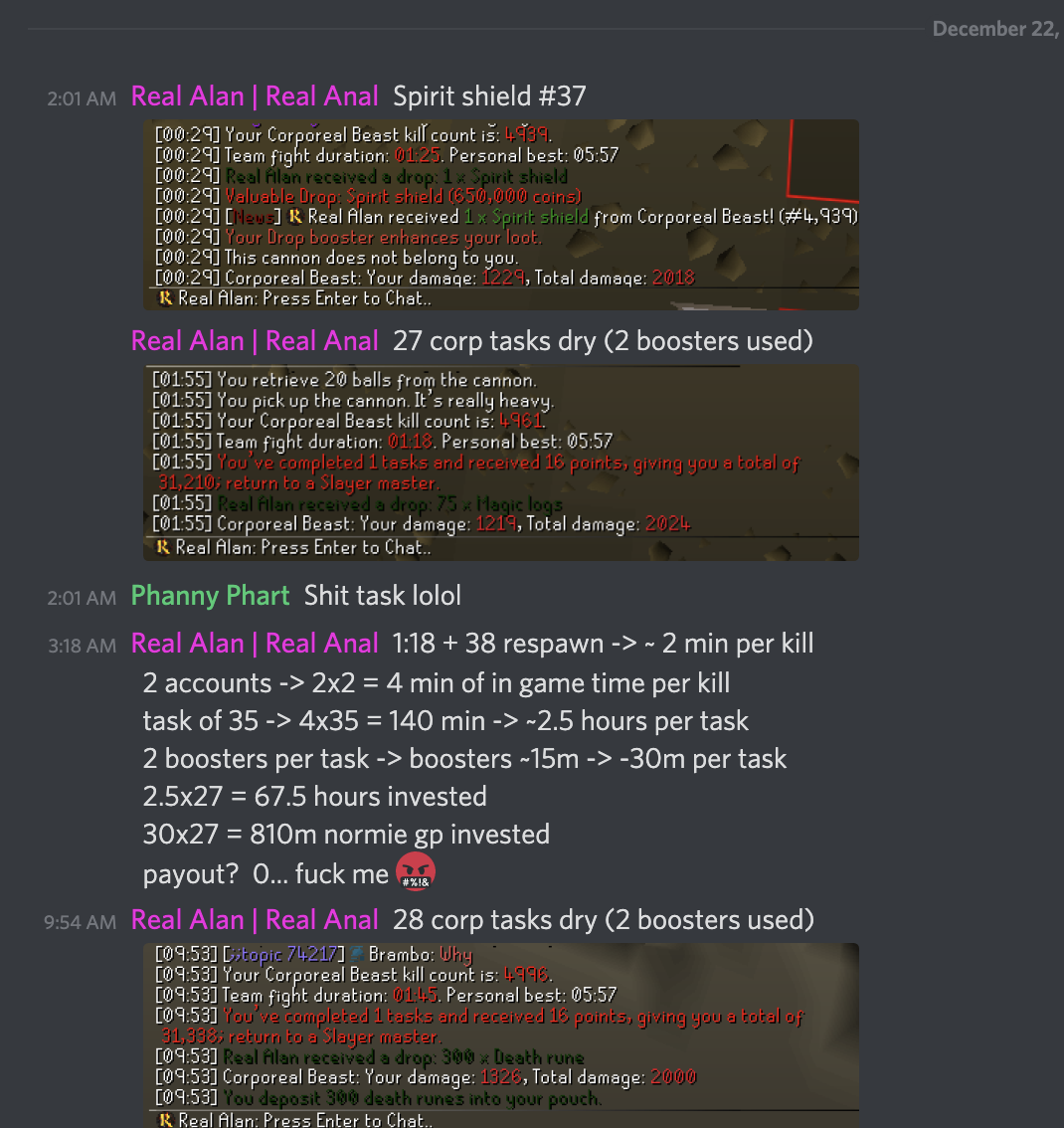 Just how unlucky am I?
Spectral Luck - 6 received in 5,066 kc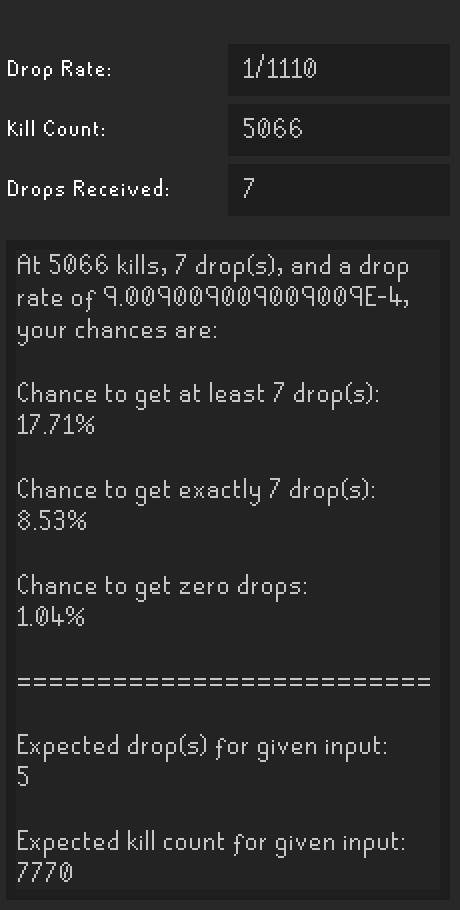 100-17.71 = 82.29% chance to get 6 spectral sigils or less in 5,066 kc.
Not bad! I got 1 more spectral than expected in 5,066 kc.
Arcane Luck - 2 received in 5,066 kc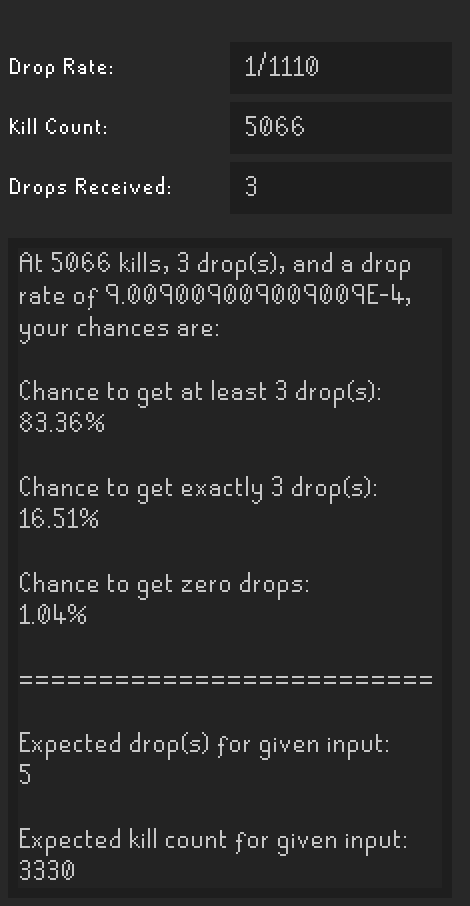 100-83.36= 16.64% chance to get 2 or less Arcane sigils in 5,066 kills
That's pretty shit...
Elysian Luck - 0 received in 5,066 kc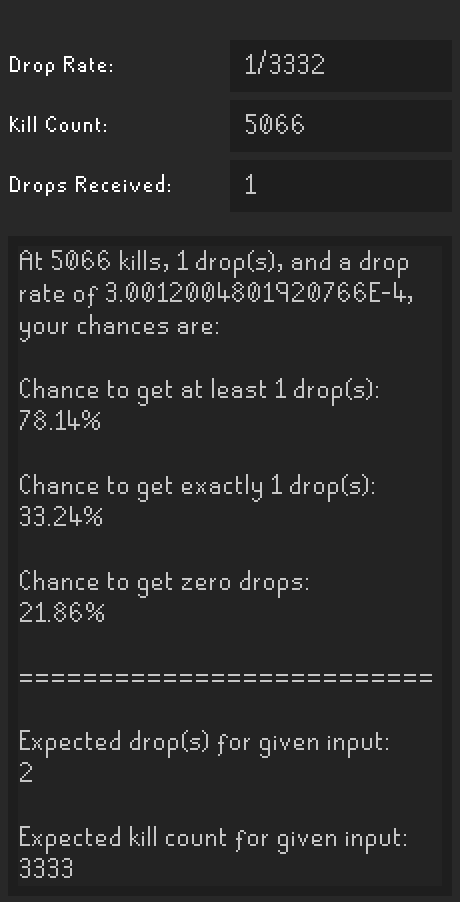 21.86% chance to get 0 elysian sigils in 5,066 kc
Please... Bless me with some RNG...
Literally, every single player who got an elysian sigil drop in 2021 got spooned...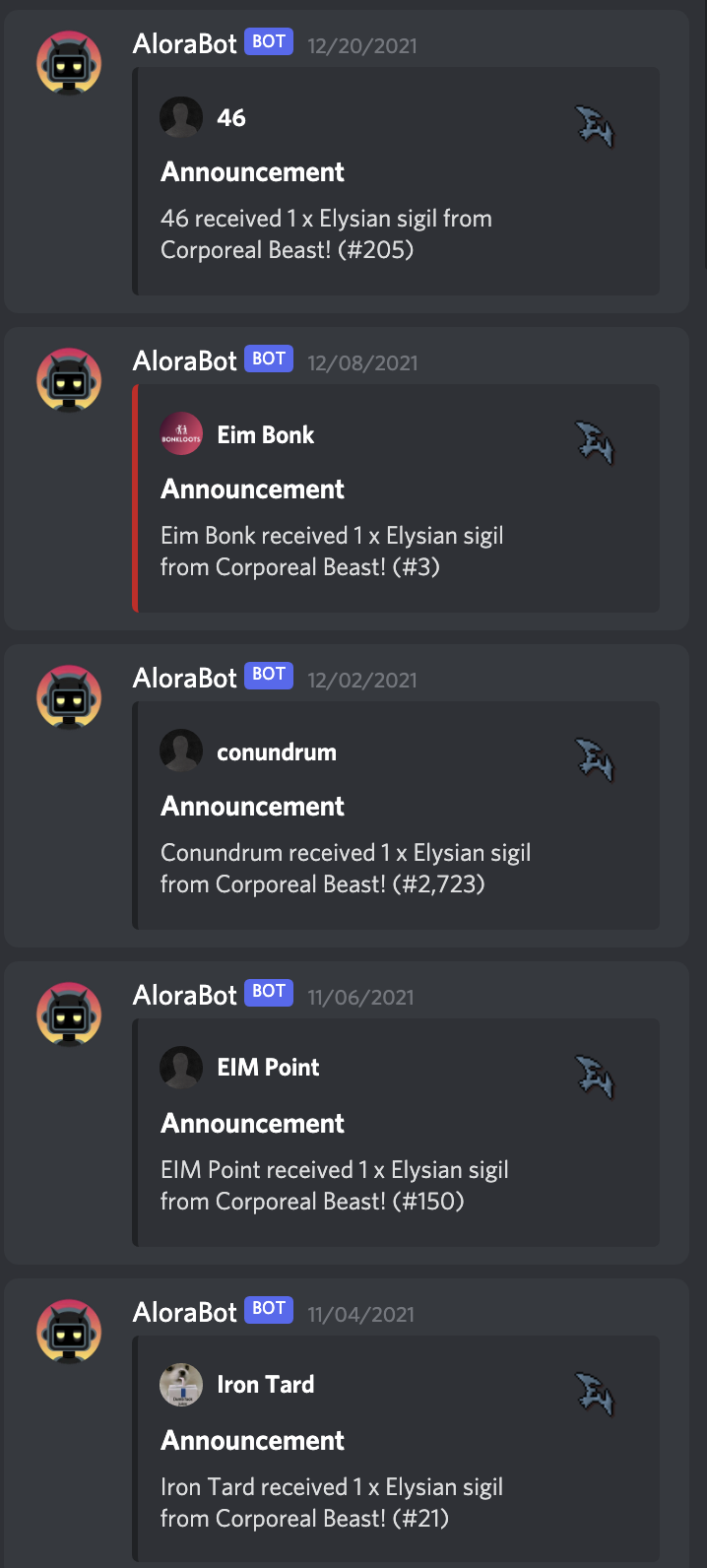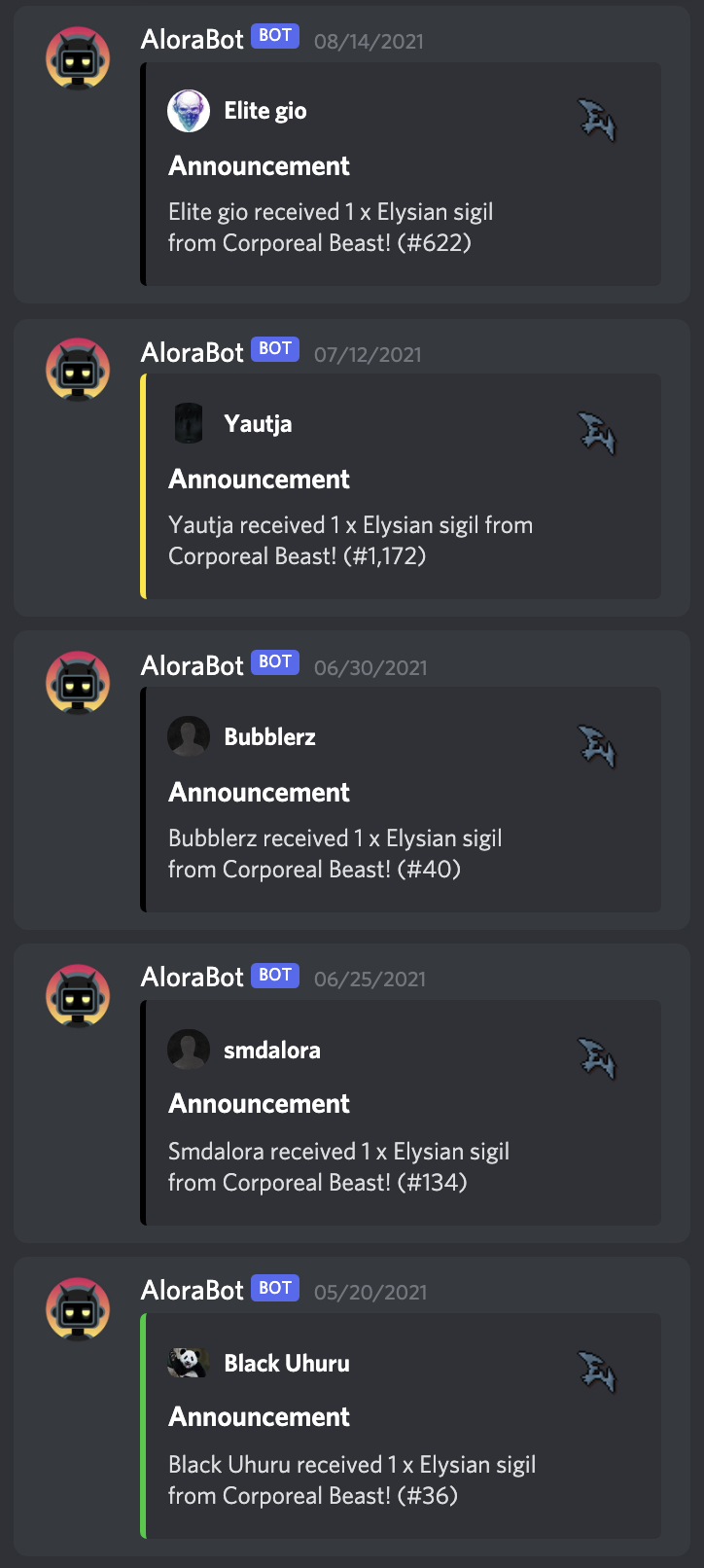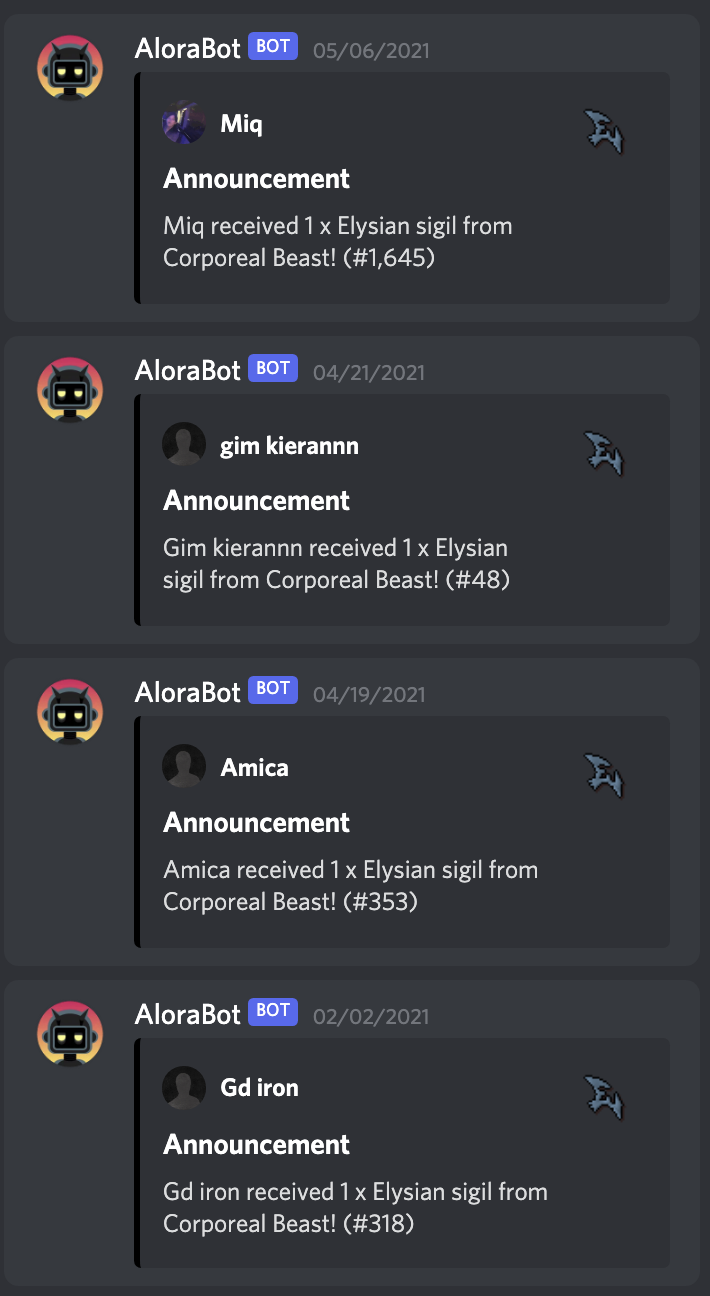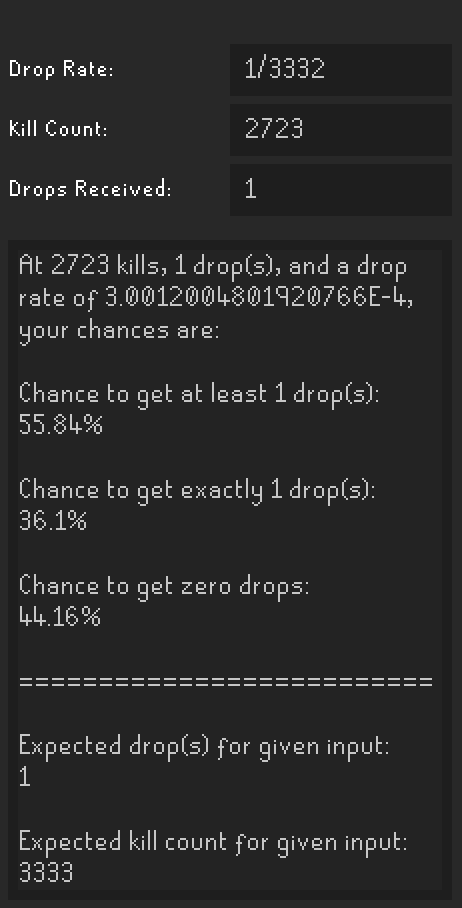 @ conundrum is the only possible exception, with a 55.84% chance to receive at least 1 elysian sigil in his 2,723 corp kills.
Technically, he's still under the drop rate, so I'd still consider him a spoon.
Meanwhile, the 2 most hardworking grinders, @Extremedanny and myself, have been busting our fucking asses...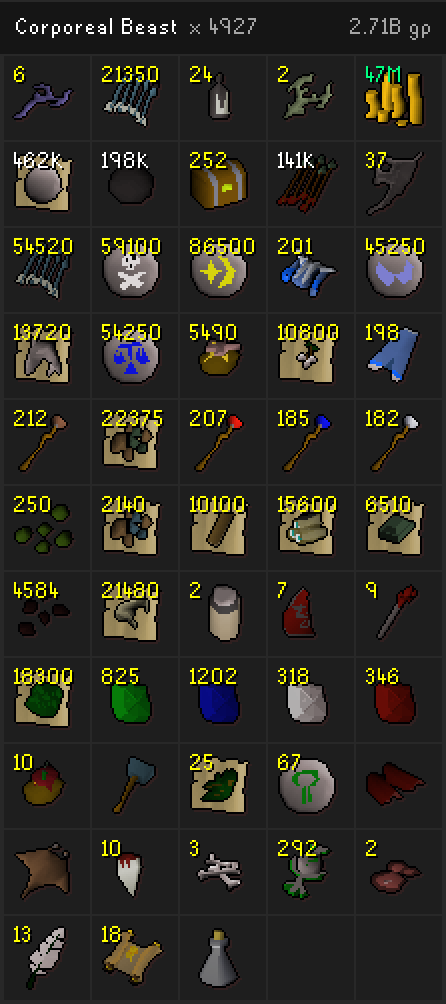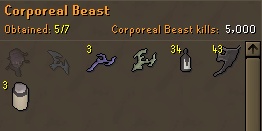 Here's how @Extremedanny 's corp log looked after 5k kills

Fucking sad... expected sigils in 5k should be ~10...
How does Alan RNG compare with that of other Realism players?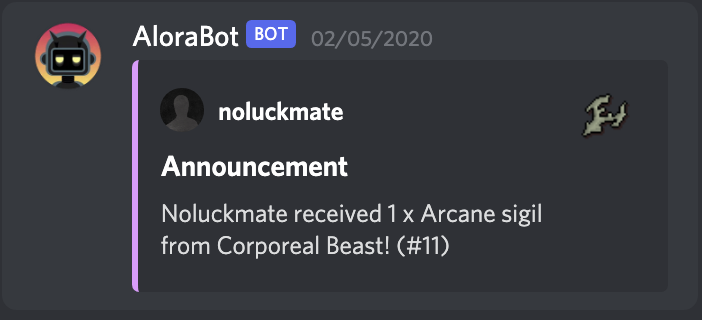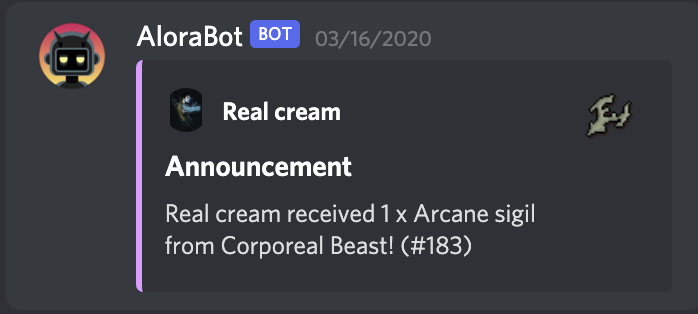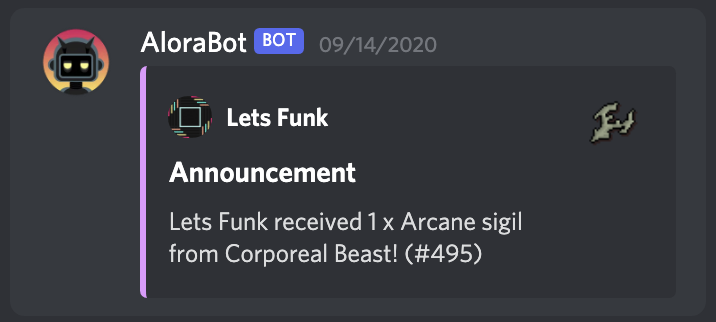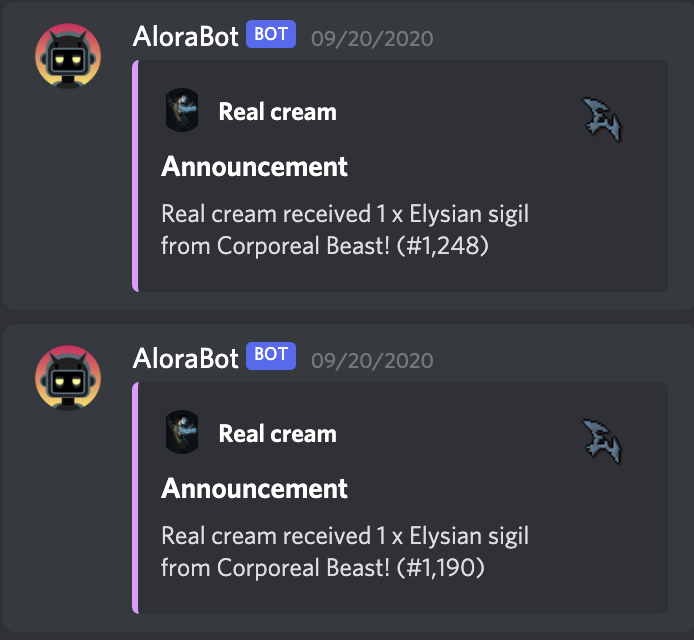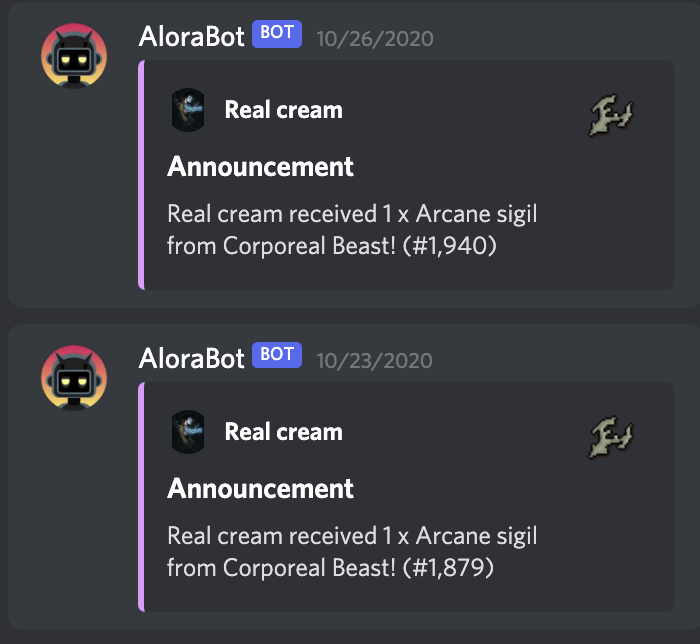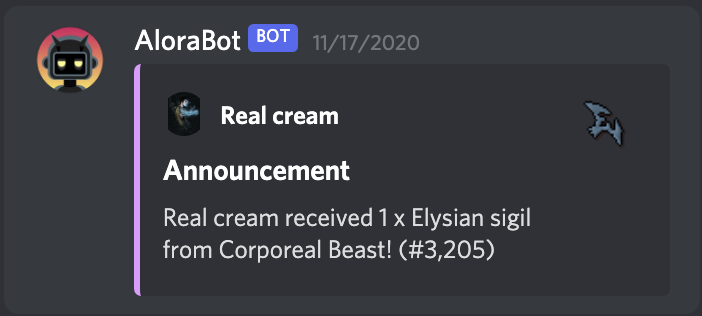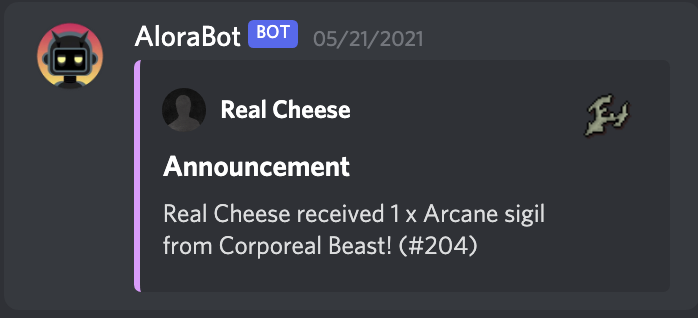 Only took 3,412 kills for my first arcane sigil...
Chance to not get arcane sigil in 3,411 kc 4.62%
Got my 2nd arcane 546 kills later... at 3,957 (4 expected)
Elysian:
Cream - 3 in 3,205 | Alan - 0 in 5,000
Arcane:
Cream - 3 in 3,205 | Alan - 2 in 5,000
Lets Funk - 1 in 495 | Cheese - 1 in 204 | Noluckmate - 1 in 11
Damn my RNG is bad...
Special shoutout to @Gimslaving who generously donated to the cause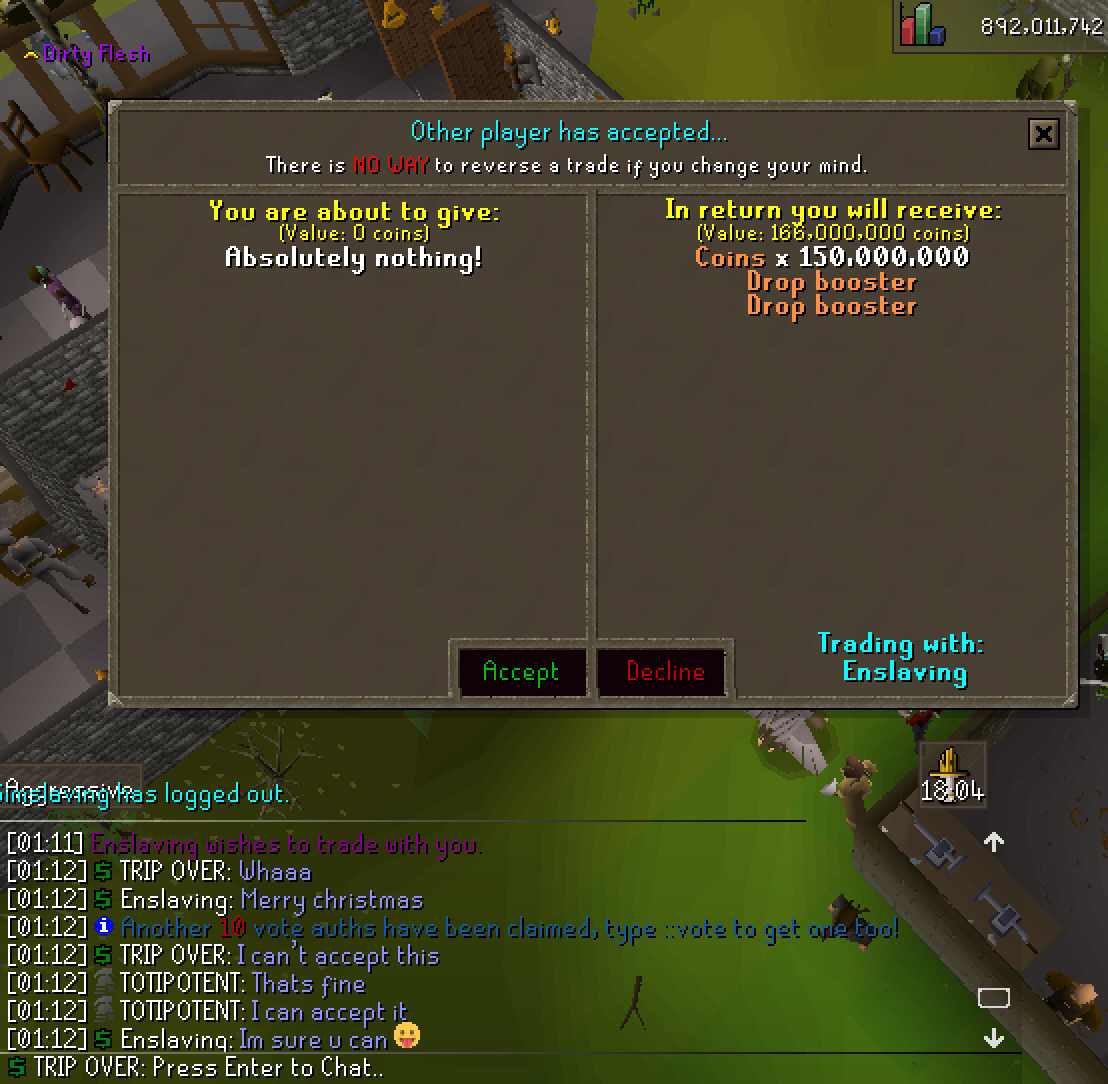 If anyone else is feeling generous, feel free to hit me up!