Hey guys so 2019 is coming to a wrap and I'm sure many have upgraded their computers over the holidays or are planning to within the new year. Here's my specs, I've had this computer since March 2019 and absolutely love it!

CPU - AMD Ryzen 5 2600x
Motherboard - MSI x470 Gaming Pro.
Ram - 16GB Corsair Vengeance LPX C16 RGB 2x 8GB Sticks @3200Mhz

Graphics - Zotac 1070 8GB

PSW - EVGA 750
Case - Fractal Design Meshify C White.


Pics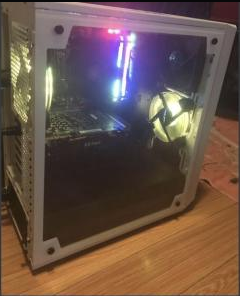 View spoiler for the juicy stuff.
Spoiler
https://gyazo.com/85...d7c8d506e505a4d