Wassup Alorians, Homies and the rest,
As part of my dedication to Runescapes 4th God (Zamorak, Saradomin, Guthix & Jaybot) I have spent some considerable time reading every single message sent in Alora's #General discord channel. I found it quite interesting and as homage to our lord and saviour Jaybot I share my findings with you all here today in order to convert some of you to the dark side. Here's some interesting stuff:
Disclaimer:
Spoiler
This information spans the inception of the channel (09-Jul-2016) to midnight at (03-May-21) totalling ~1760 days.
11,565 unique accounts have sent at least one message in the discord channel!
996,447 messages have been sent – so close to one million!
Number of times Omicron has been pinged: 1658
Number of times Lowkey has been pinged: 6239 (That's 3.5 times a day for almost 5 years!)
The top 10 users by post count are shown below: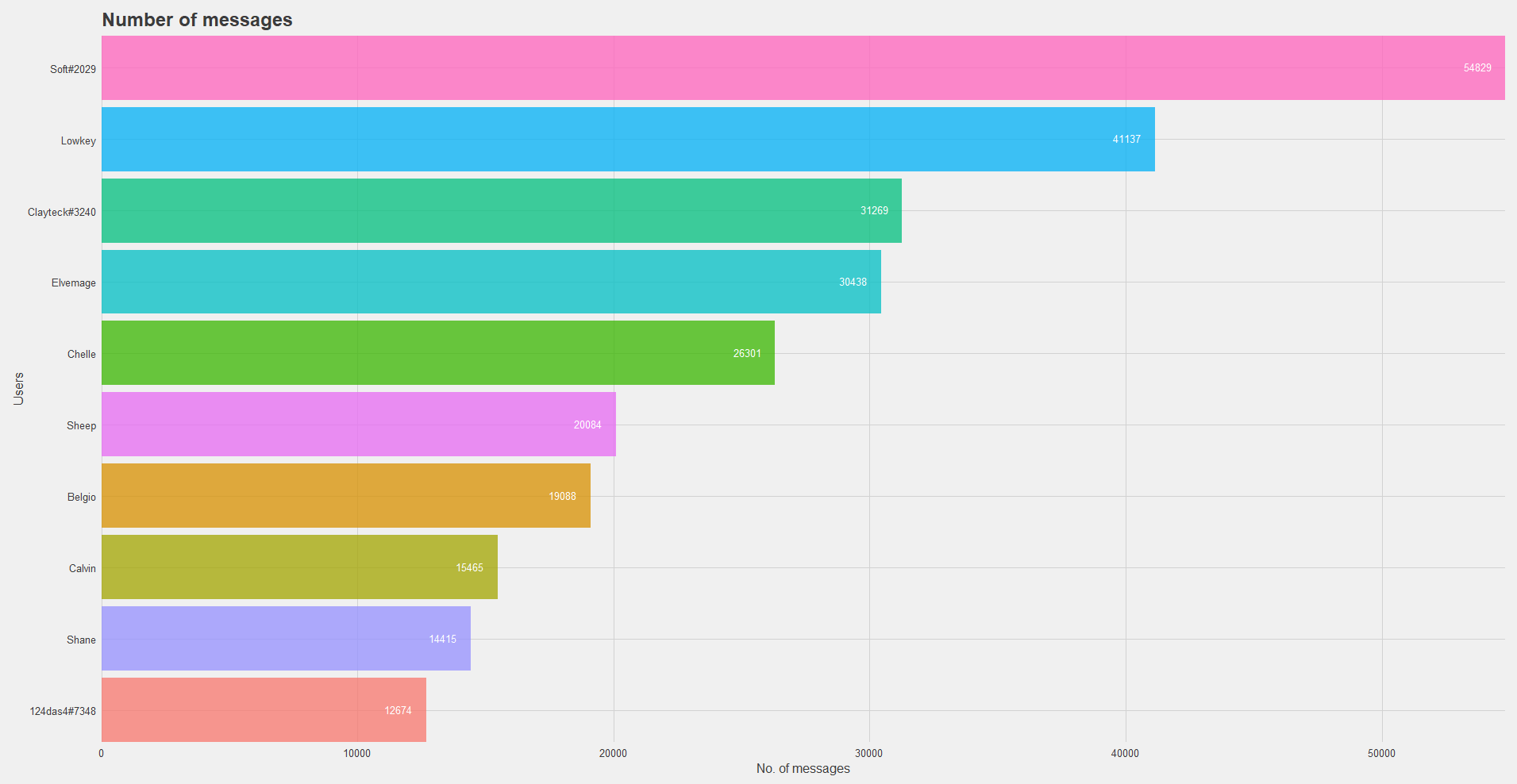 Now onto the important stuff:
The first ever !jay command was written by our very own community whale Aritus. Though there are some jaybot replies seen prior to this moment where the !jay command was not required.

From this point onwards Jaybot has replied to the !jay command 8,742 times of which 1297 returned the reply "Hey I'm Jay, I'm not bald."
This gives a percentage chance of 14.8% for a successful !jay.

The top 10 users by !jay count are shown below: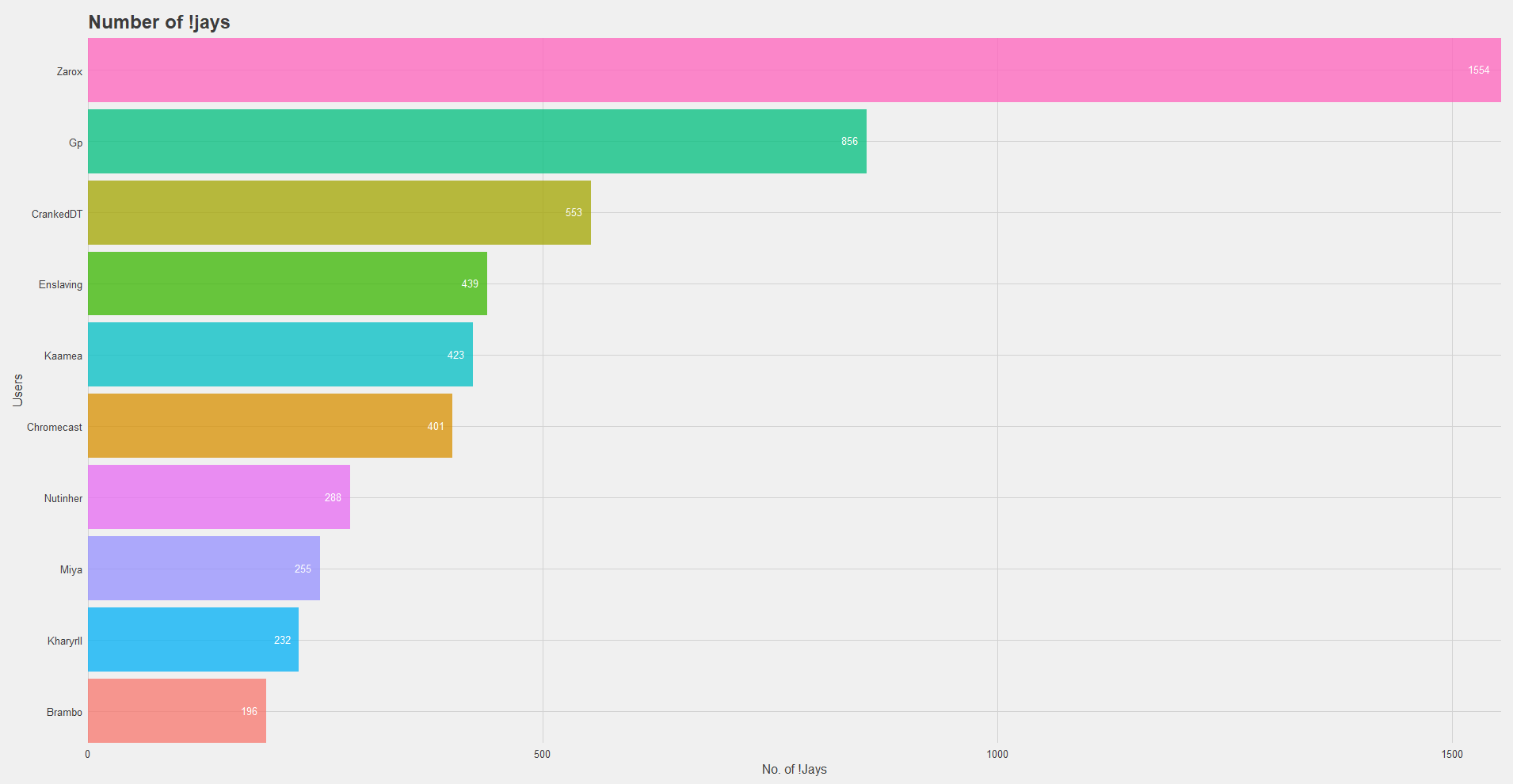 If you think there's anything interesting I should've looked at but didn't - let me know!