At the start of the year I posted a couple of goals for 2023, I intended to do an update half way through the year but my progress has moved a little faster than i planned!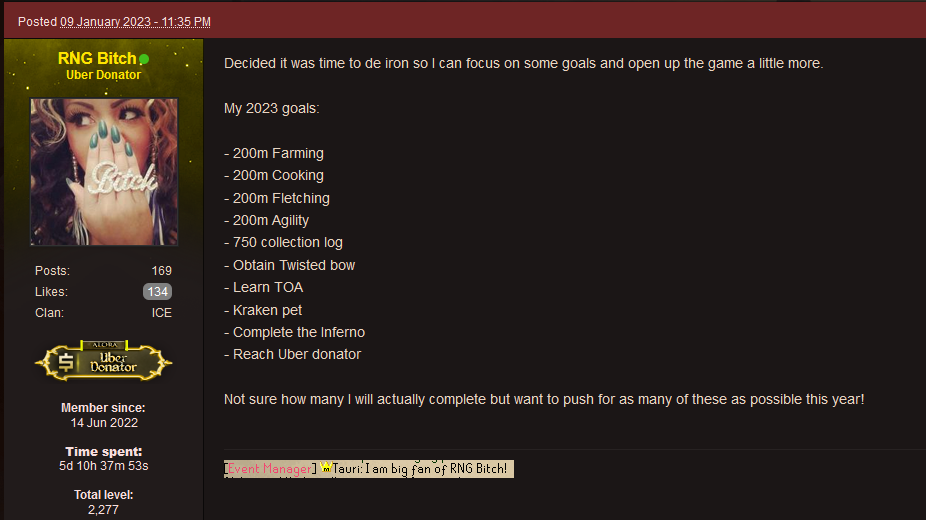 So far this year we have achieved:
200m Farming
200m Cooking
Twisted Bow
Kraken pet
Uber Donator
So hyped to have ticked off these goals already, now my main focus is hitting that 750 collection log mark! This is going to be insanely difficult and i dont even know the best way to tackle this yet, I am currently bossing for missing *easy* items and doing clue scrolls in between.
TOA goal will come this year when I sit down and learn it, and hopefully inferno too, i have done a couple of runs and planked due to dumb decisions lol.
My current collection log:

Wish me luck! I am going to need it!