Devout
Member Since 12 Jan 2019
Previous Username: No Pants
Offline Last Active Today, 12:21 PM
About Me
Hello, welcome to my profile!

I am Devout! I have been around on Alora for quite some time. My first account was created on August 3rd, 2017. Nowadays you can find me doing raids or pet hunting.

I took a very long year and a half break but I'm active again.
Chambers of Xeric achievements: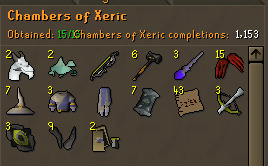 Theatre of Blood achievements: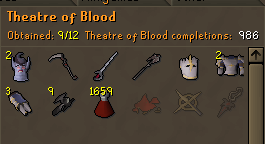 My Most notable pets:
Tangleroot : 93m Farming XP
Jal-nib-rek / Tzrek-zuk : 6 Kc (5th cape gamble)
Ikkle Hydra : 350-400 Kc
Lil' Zik : Around 250 kc
Olmlet : I Forget....
Pet smoke devil : 4,596 Kc
Kraken pet : 1,534 Kc
Other Cool Achievements:
All transformations of the monkey backpack unlocked.
Karamjan Monkey: 50 days playtime
Zombie Monkey: 250 Theatre of Blood Killcount
Maniacal Monkey: 250 Chambers of Xeric Killcount
Skeleton Monkey: 100 player kills or 100 kills of all wilderness bosses
Kruk jr Monkey : 100 laps at every agility course
Princely Monkey : 5 collection logs completed

Never did anymore Corporeal Beast after my sigil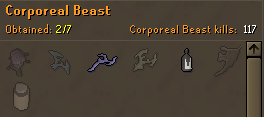 My Zulrah Collection Log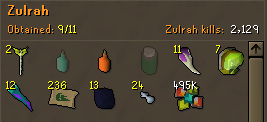 Max experience:

If you made it this far thanks for reading. I try my best to be as kind as I can so if you see me in - game make sure to say hello. Hopefully you found this read through interesting.

---
Community Stats
Group User
Active Posts 268
Profile Views 4,190
Time Online29d 2h 25m 20s
Member Title Advanced Member
Age Age Unknown
Birthday Birthday Unknown
Gender

Male

Clan

Paragon