List of goals:
Finish slayer log currently 4200 Ancient wyverns killed. (will finish the dusk mystic aswell when it gets added.)
Finish Skilling pets. 50m rc xp atm.
Get up to atleast 35 pets.
Finish the whole minigames section in log.
Get to 950 collection log slots. (Give collection log highscores pls)
Atleast 4b total xp.
More 3rd age (only vambs atm)
Get more nightmare uniques.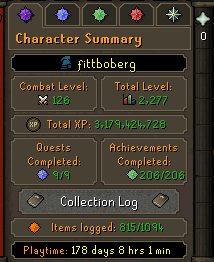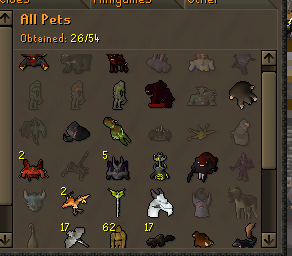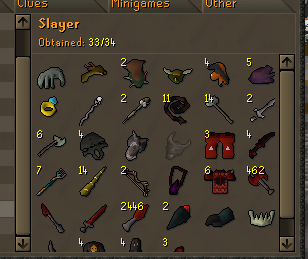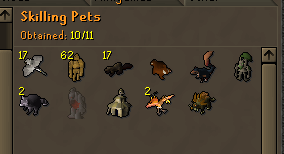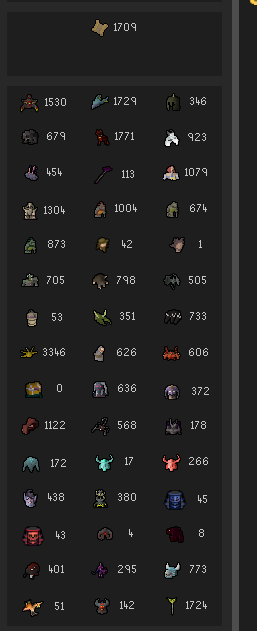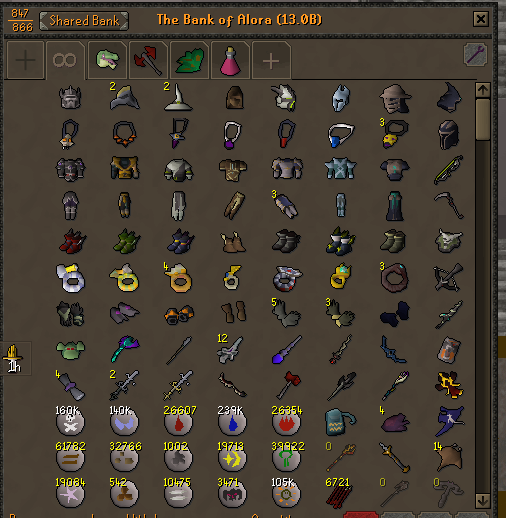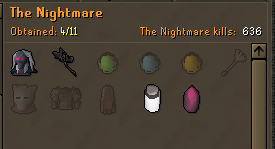 Just made this post so I would be able to look back at it and see where I was at in the start of the year.

I recently saw a post by @VAlRANT and thought id do the same.