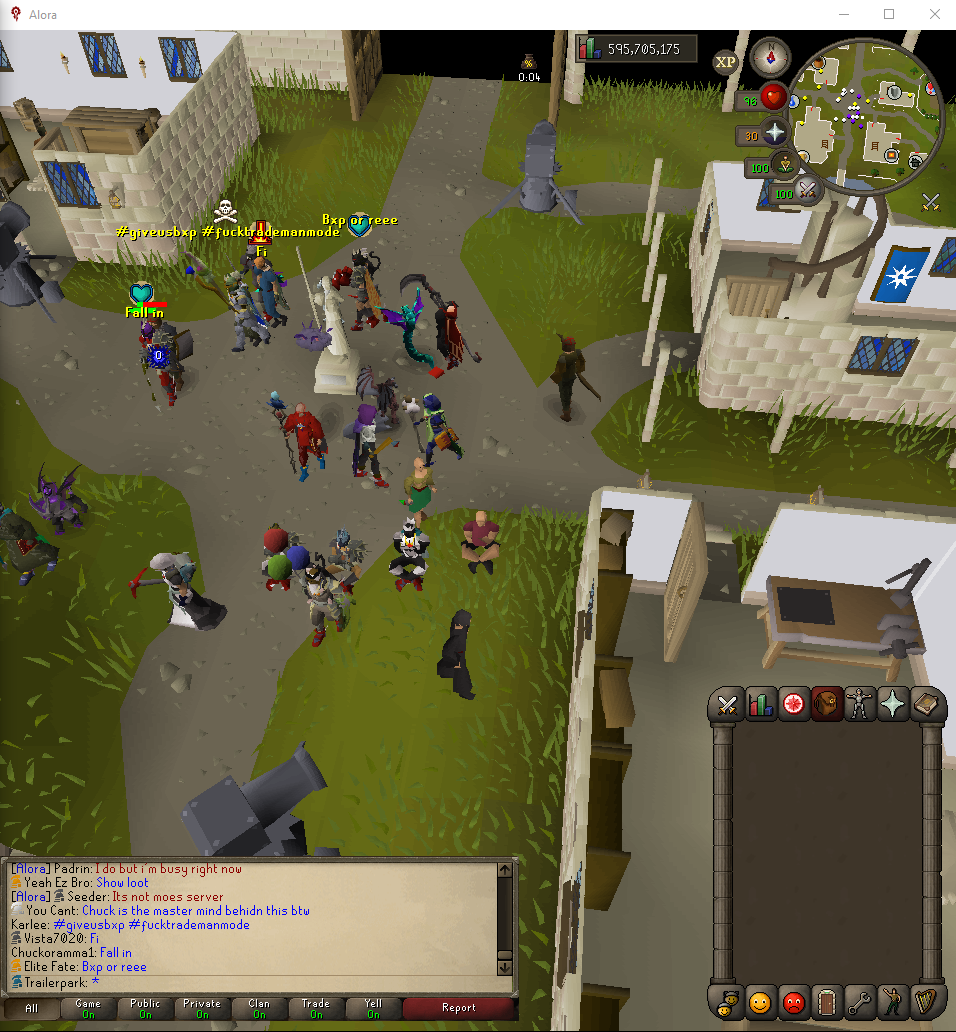 Alora unofficial newspaper
The 8th of February 2020 01:20 AM server time
A huge group of sweaty nerds gathered in Falador to protest
The protest then later moved by flesh train to Edgeville.
The protest was related to the on-going GIM event which has caused bonus experience-less weekends.
Read about the event here: $500+ Group Ironman Competition Information
The key figures in the protest was the train conductor Chuckoramma1, Forum moderator Morgen attended the riot, although his standing is questionable.
Rumor has it that Lowkey ignited the spark which caused the riot with a recent Discord message of his

After several minutes of non-stop spamming the community had their wish come true.
A devestated staff team reluctantly turned on bonus experience to quell the rebellion

This poor attempt failed to extinguish the passion of the rebellion - so it continued.
Rumor has it that top tier staff members such as event managers and admins may be targeted by riot assassins.
The Riot ended at 02:22 Server time.
My name is Trailerpark, and I have been your reporter on the scene.
Here's some media from the riot
I apologize for the hideous quality, the scene was hectic and I have samsung cell phone.
The tension was high in Falador, and as you can see, Chuck was elected Cult leader.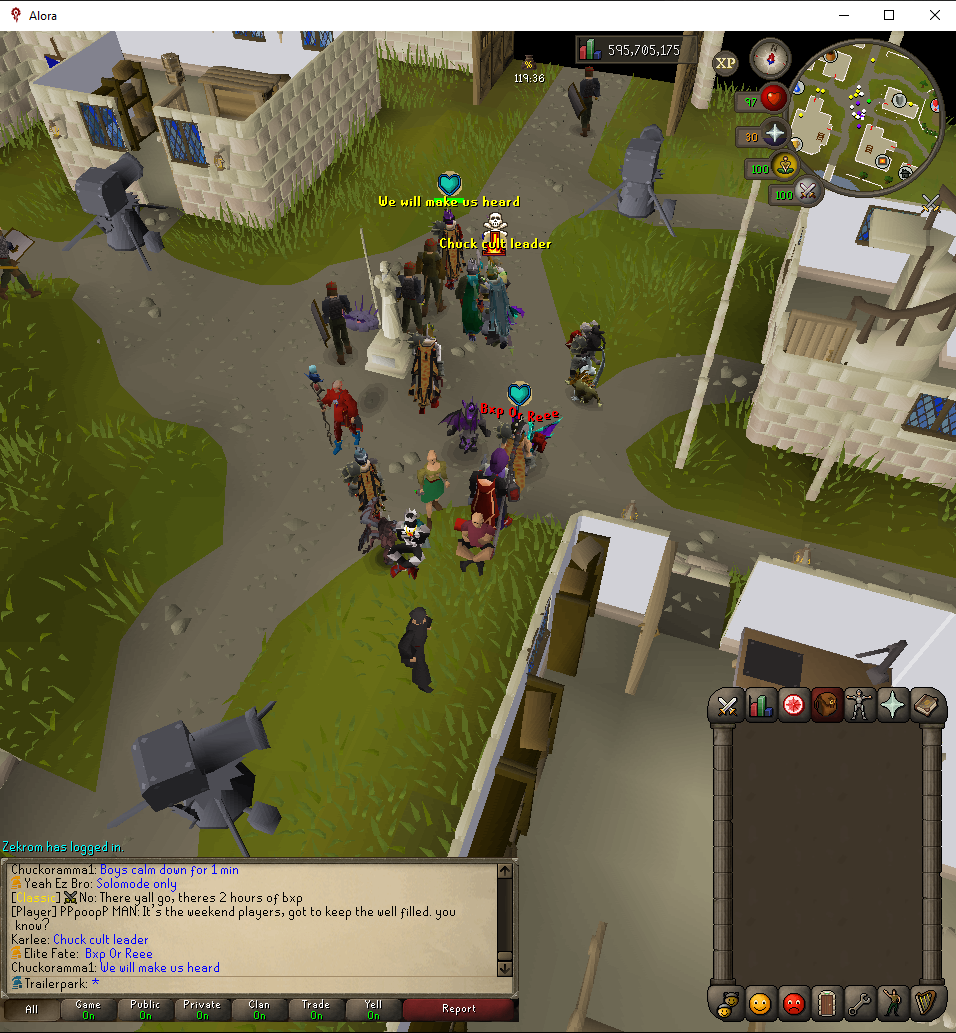 Here you can see the train leaving Falador, headed towards Edgeville, official Home of Alora.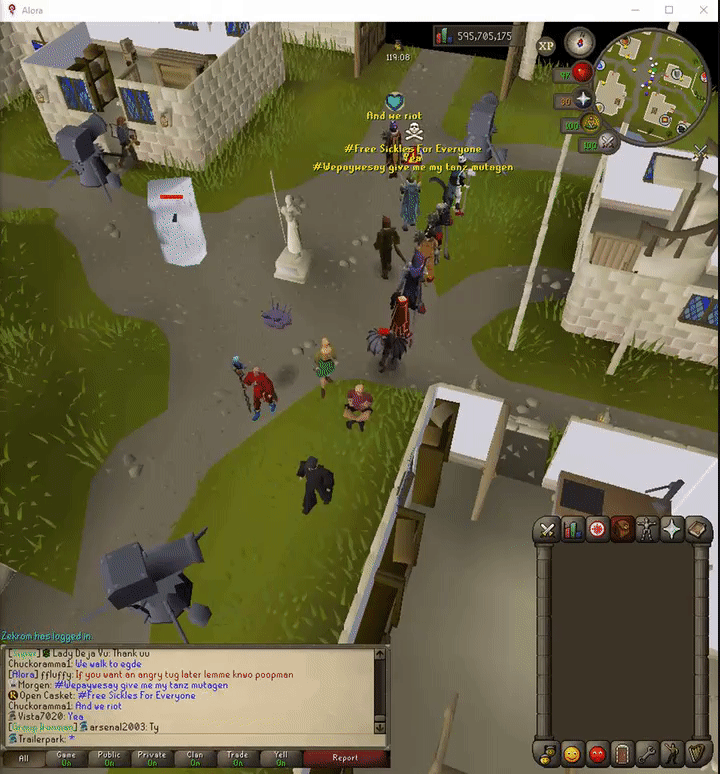 The path towards Edgeville is long and tiresome
Chuck leads the train with flawless pathfinding, bringing out the beauty of Alora's environment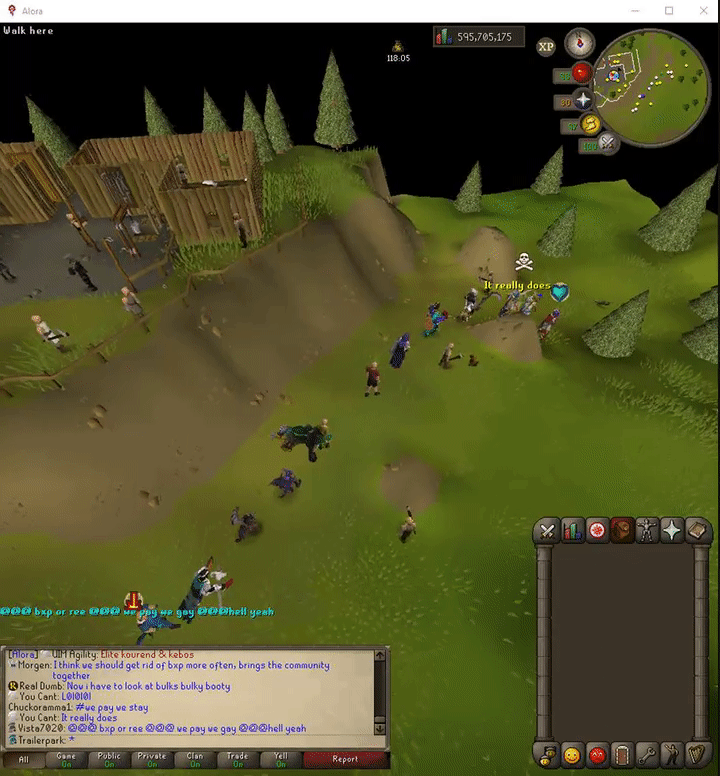 When the Riot reached Edgeville the riot peaked and the spamming commenced.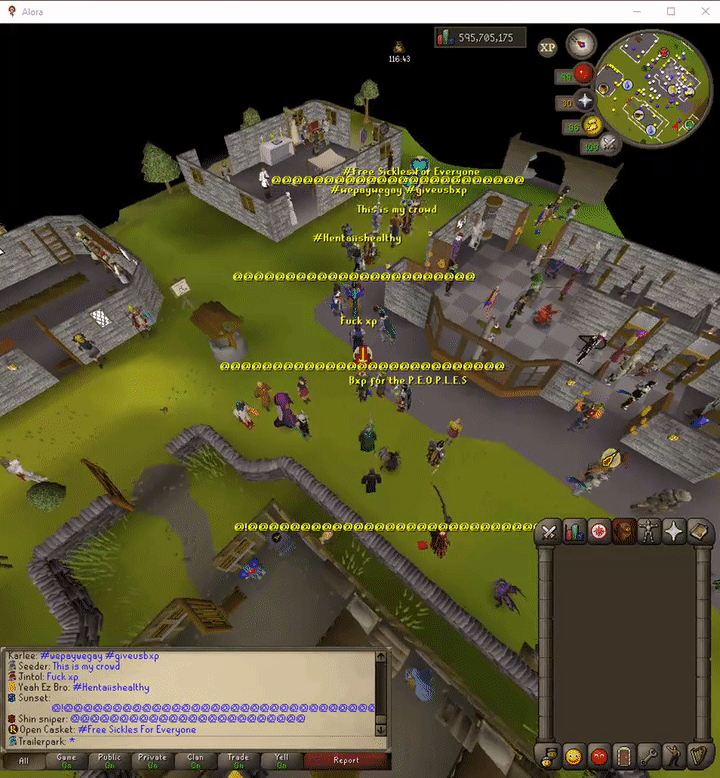 Overheads were activated and the Riot had a level 52
prayer requirement.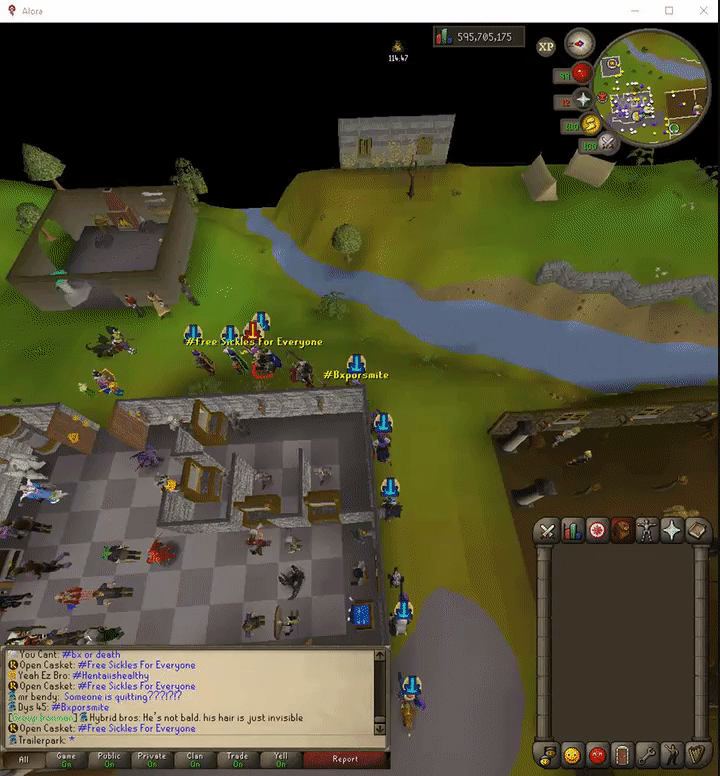 As if Agility and Puro Puro didn't make you walk in circles enough.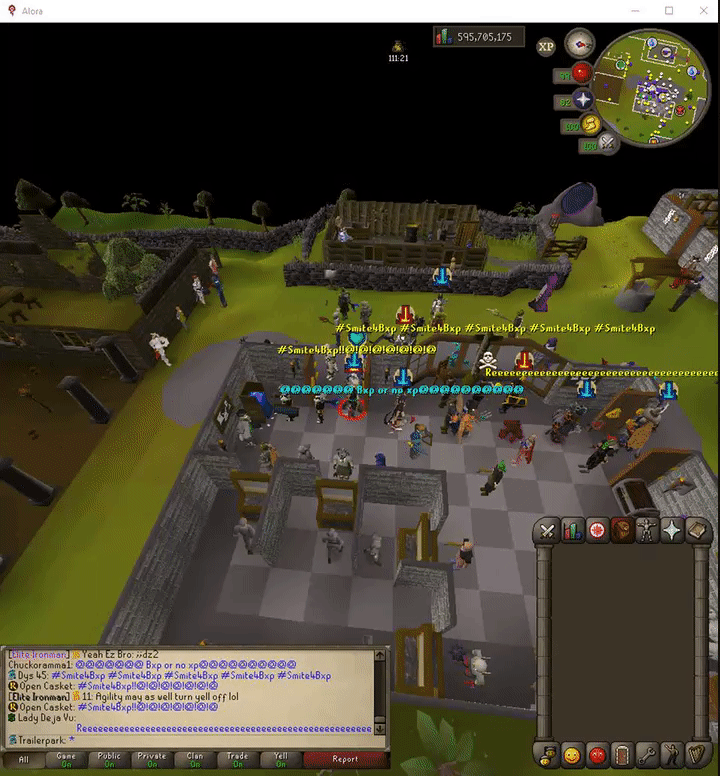 Reeeeeeeeeeeeeeeeeeeeeeeeeeeeeeeeeeee
Thank you for reading.