ICE presents
King of the Hardcore
Overview:
Event start date: Saturday 5th march 00.00AM UTC (Server Time)
Event end date: Friday 18th March 8PM UTC
1v1 Bracket: Friday 18th March 8.30PM UTC
How to enter:
Once the event has started, participants will be required to sign in on forums on their freshly created HCIM account and head to this post. You will then need to comment below the name of your main + what number HC you are on (For dead HCIMs)
EG: "Main = User1 + 1st account entered"
Please not some users have asked if they can send through the details of their account through discord, if you wish to do this please pm Ivy_#1380 with the account username.
Rundown:
Participants will begin on a fresh level 3 HCIM account and grind out the best weapons/gear they can within the event runtime. At the end participants will battle it out in the wilderness in a 1v1 tournament style competition. Players do not have to participate in the 1v1 brackets if they do not wish to risk their HC status.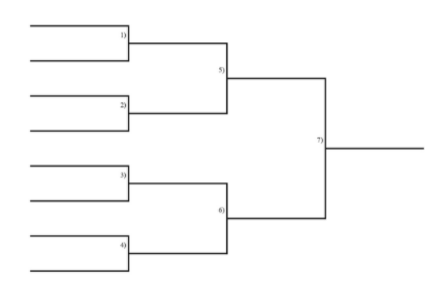 Rules:

You can only have ONE active account participating at one time.
You cannot train/create an account before the event start date/time.
You will NOT be allowed to donate on the account entered.
In order to be eligible for a prize you must send a screenshot of the drop from your forum account to the thread below.
You must be ranked Recruit + to participate.
Anyone who does not follow these rules will be disqualified from the event.
(Rules may differ before the start date but the EM team will keep you updated on this post)
(Example of the screenshot posted below on this post)

Prizes:
1v1 Fights:
1st: 850m + Bond
2nd: 600m
3rd: 250m + Bond
Challenges: 150m cash will be awarded for each completion
First 99 : @lllunchbox
Highest Total Level
First to obtain 99 Slayer
First to Obtain any wilderness ring
First to obtain any Wilderness Pet
First to Obtain x3 Revenant announced drops: @lllunchbox
First to obtain any Boss Pet (Non Wilderness)
First to obtain any announced battle-mage drop: @lllunchbox
First to obtain any CoX/ToB announced drop
First to complete Inferno
In order to be eligible to participate in this event you will be required to be ranked a Recruit + in the ICE clan.
You can find our rank application thread here:
ICE [Ironman/Classic/Elite] PVM/PVP/SKILLING - Page 2 - Other Clans - Alora RSPS | Oldschool MMORPG
Let us know below if you will be participating down below!

Good luck gamers and stay ICEY!
Huge shoutout to our donators!