The beginning of 2023 brings another charity event. This time for a disease called, Charcot Marie Tooth (CMT). This disease attacks the nerves that control the muscles which makes the muscles lose normal function/sensation in the arms and legs. One of our fellow gamers and my good friends on Alora, @NEUROFUNK is unfortunately one of the few people diagnosed with this. Due to the rarity of this disease, like many others, research is lacking. With the help of Neuro, I have found an organization that helps raise money for research. Unlike prior years, due to funds, this will be a much shorter and smaller event. The event will start the moment this is posted and end January 25th, 2023, PUSHED TO FEBRUARY 1ST AND THE PRIZE POOL HAS DOUBLED!!!
@Omicron will be matching all custom donations in which are given away. Currently I'll be providing $200 with Omi matching $200. If we hit our goal, $1,000 donated, I will add another $300, making it $500 total with Omi matching the $500, we will have $1,000 in custom donations being given away!!!!
You can donate via this link: https://www.justgivi...om/page/alora23
For updates, giveaways and more information please join the discord: https://discord.gg/2WT97SX5Eh
RULES:
1. You must donated at least $5 to participate. Please either include a picture of your donation via the discord https://discord.gg/2WT97SX5Eh)or forums or include your in game name on the donation. If you forget to do this, you will not be entered into the prize pool.
2. Please do not get upset if you do not win. This is not to make money, it is to raise money for charity.
3. Have fun, help advertise the event. If we start poppin' off I will run giveaways throughout the event, not only at the end.
@NEUROFUNK, thank you for being a good friend and epic gamer. Much love brother. I hope we as a community are able to come together like prior years and raise some money for a cause close to you.
Current giveaway:
4x $100 custom donations +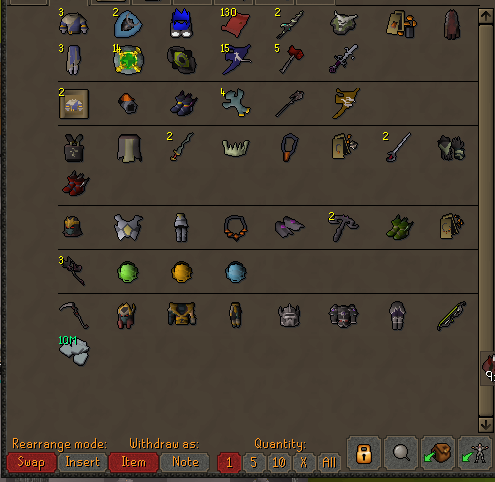 THE EVENT HAS ENDED. WE ENDED UP HITTING OUR GOAL!! THANK YOU EVERYONE FOR YOUR GENEROUS DONATIONS. I LOOK FORWARD TO HOSTING THE NEXT ONE
If you are unable to donate via credit/debit card please join the discord for an alternative donation link.