The Kraken Slayer Who Never Gave Up
July 2020
October 2020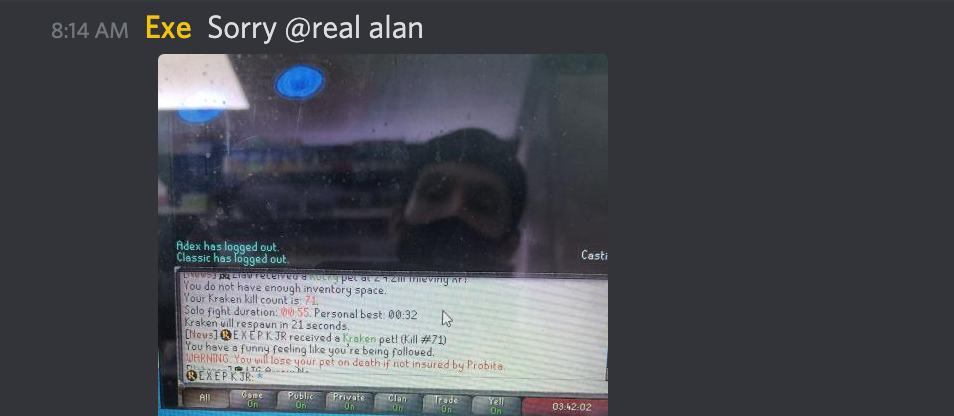 We all have that one mate... @Real Exe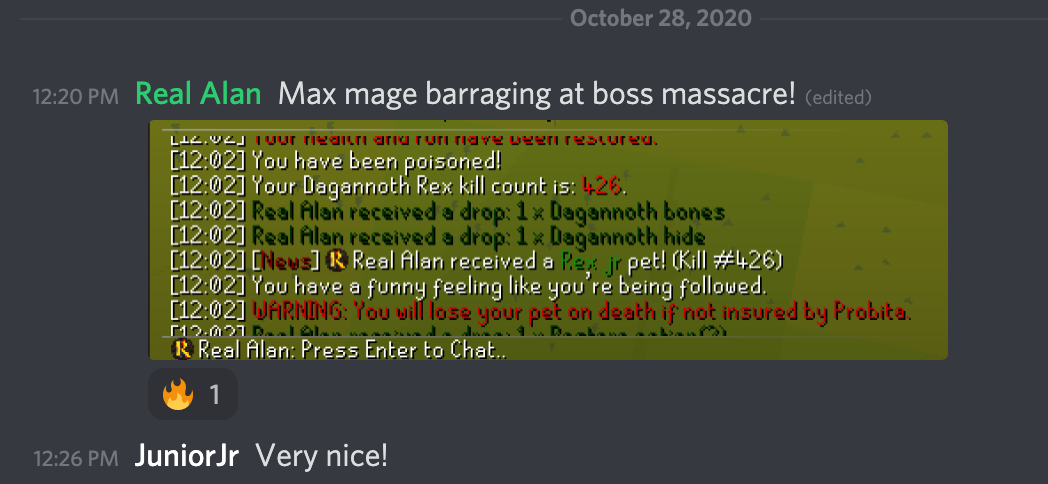 February 2021

Oh look a pet hunt! I'm so overdue on a kraken pet drop. This is gonna be easy money!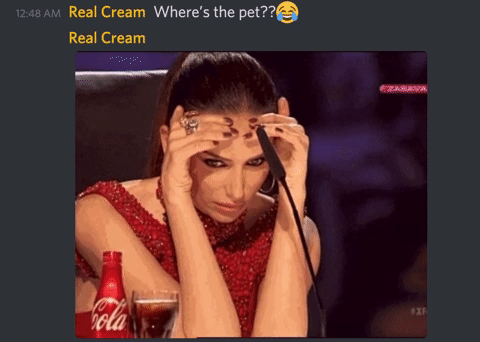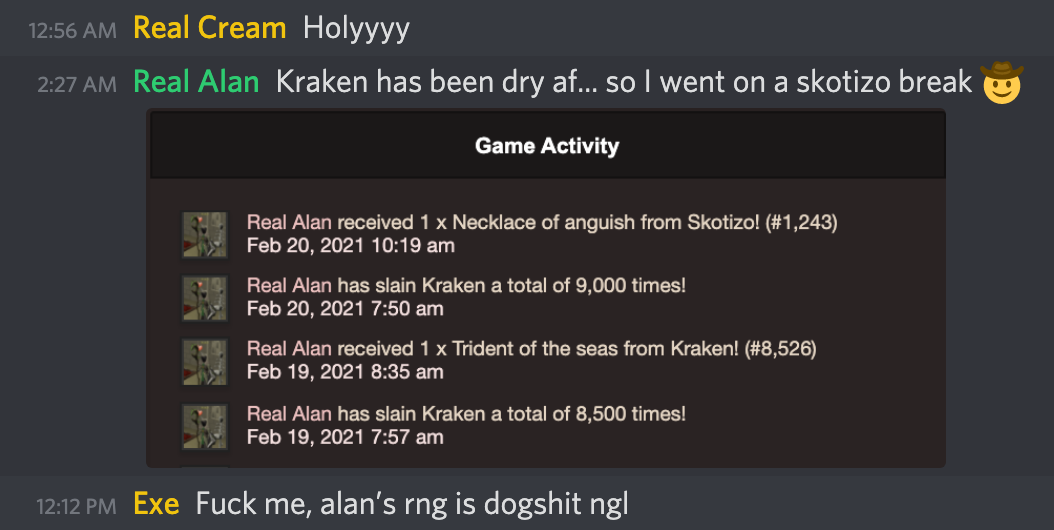 The PVM accuracy rework changes kraken meta from max mage with trident to max range with blowpipe.
Previously, ranged damage was reduced on kraken, similar to non-spear damage on corporeal beast.
After this update, blowpipe just shreds right through kraken.
I already got 200m magic, so blowpipe it is!
March 2021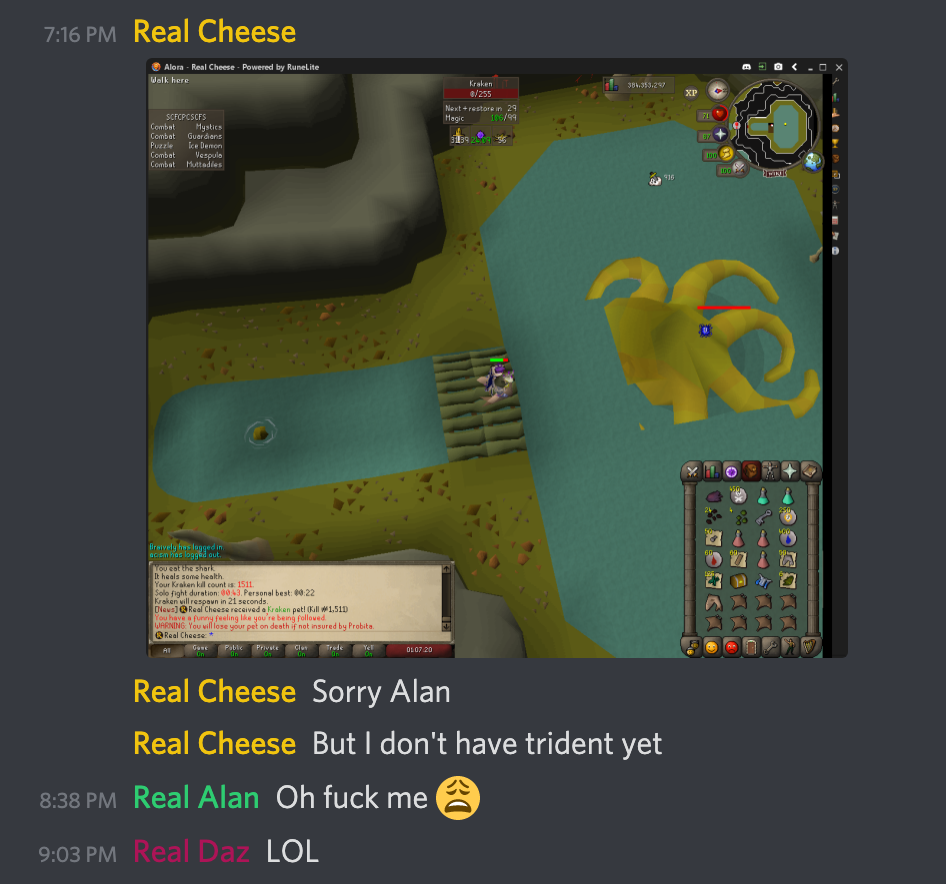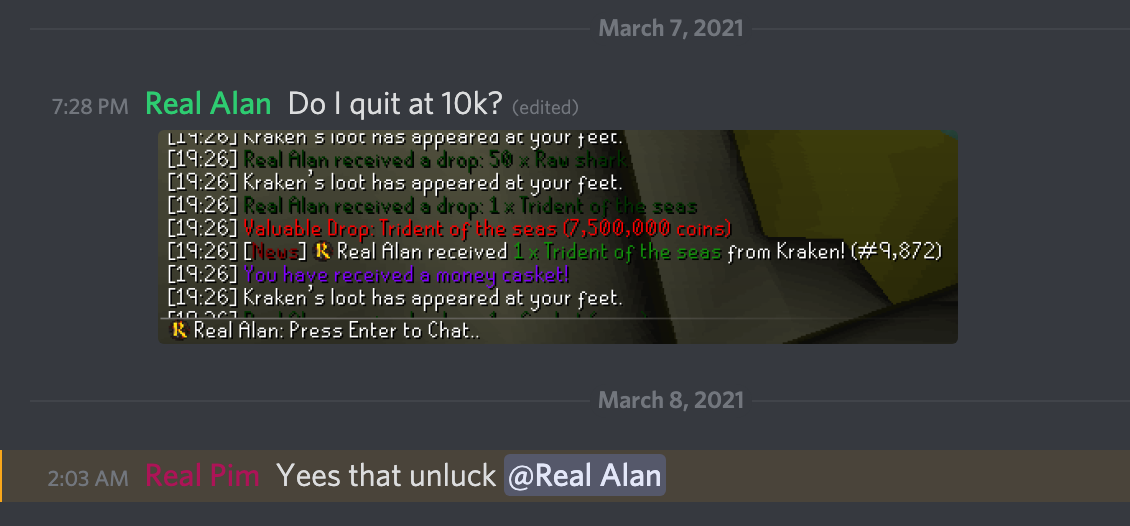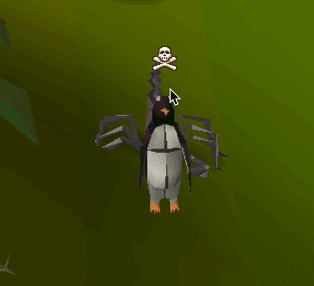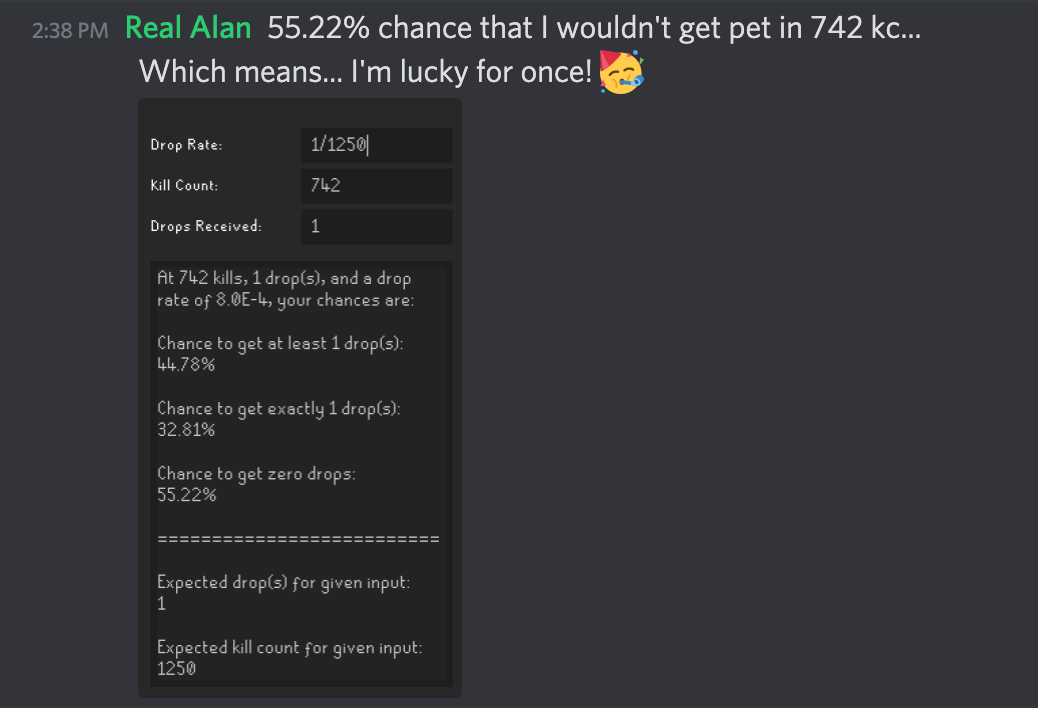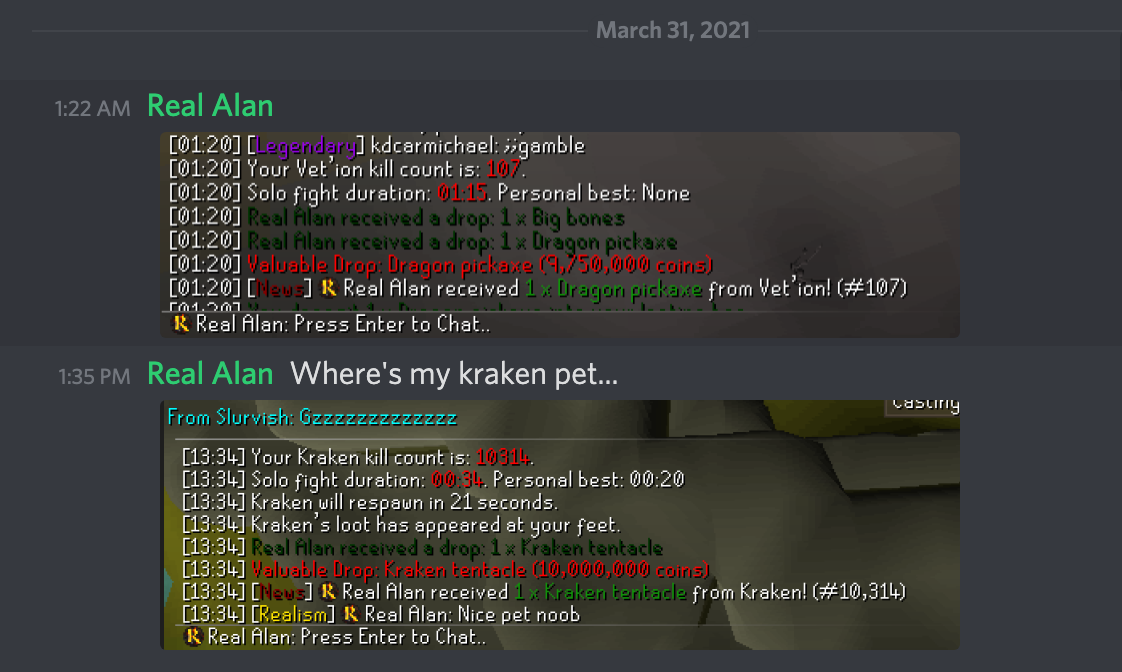 April 2021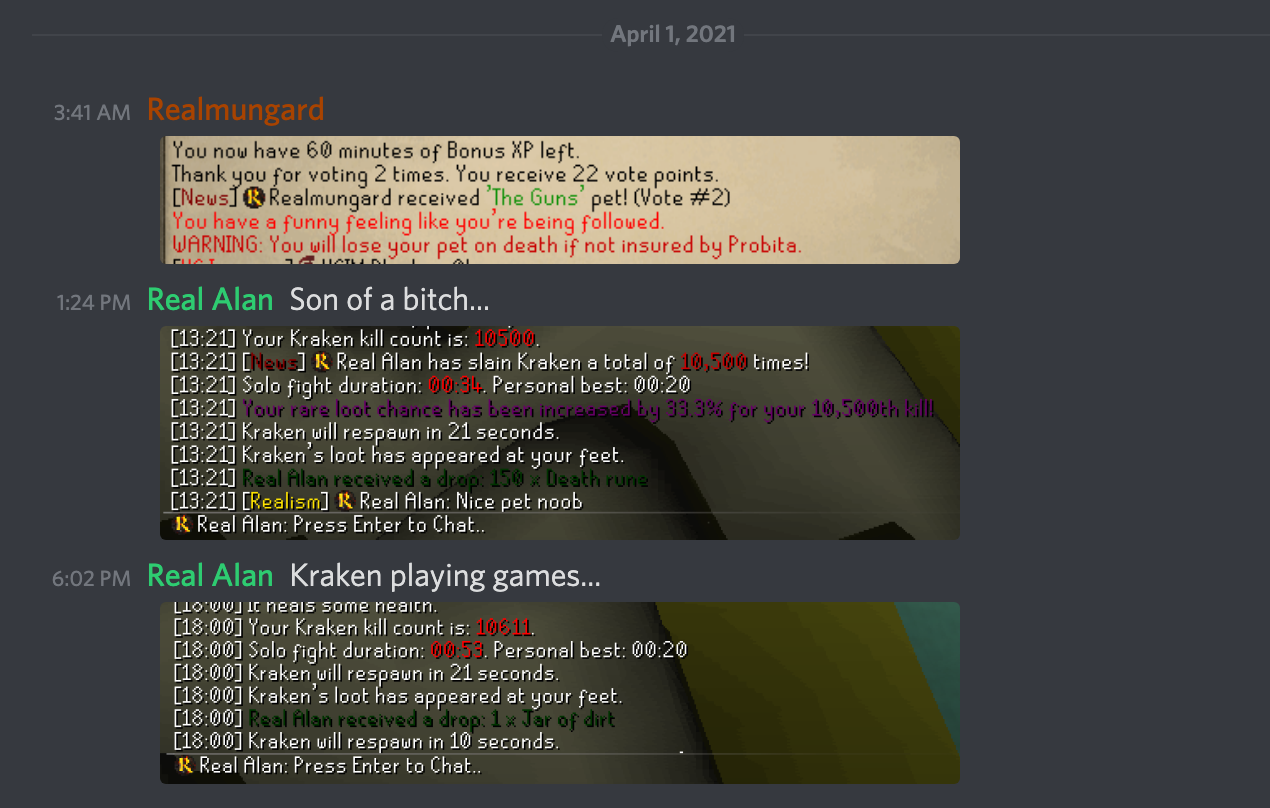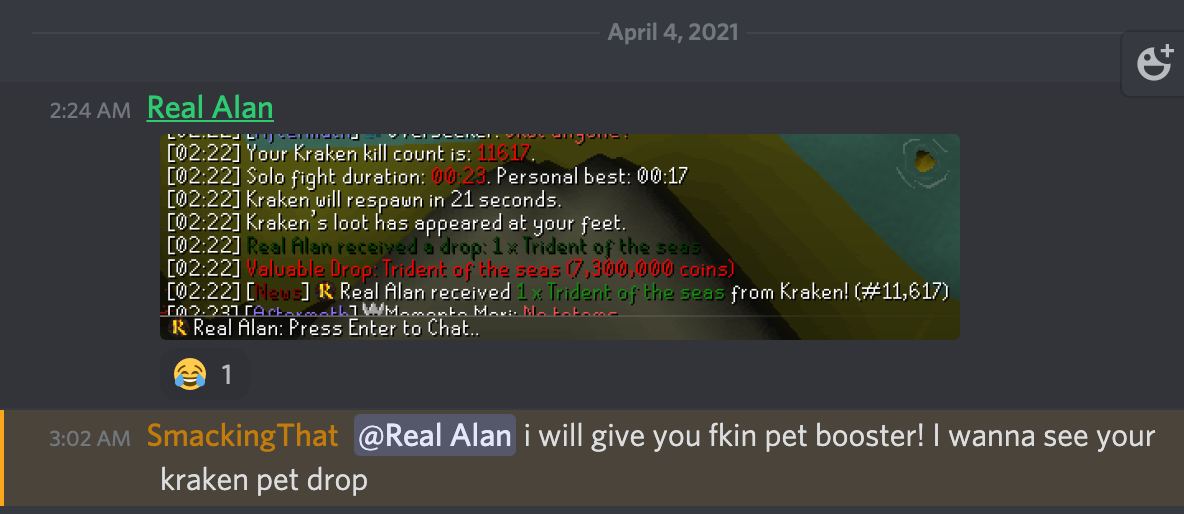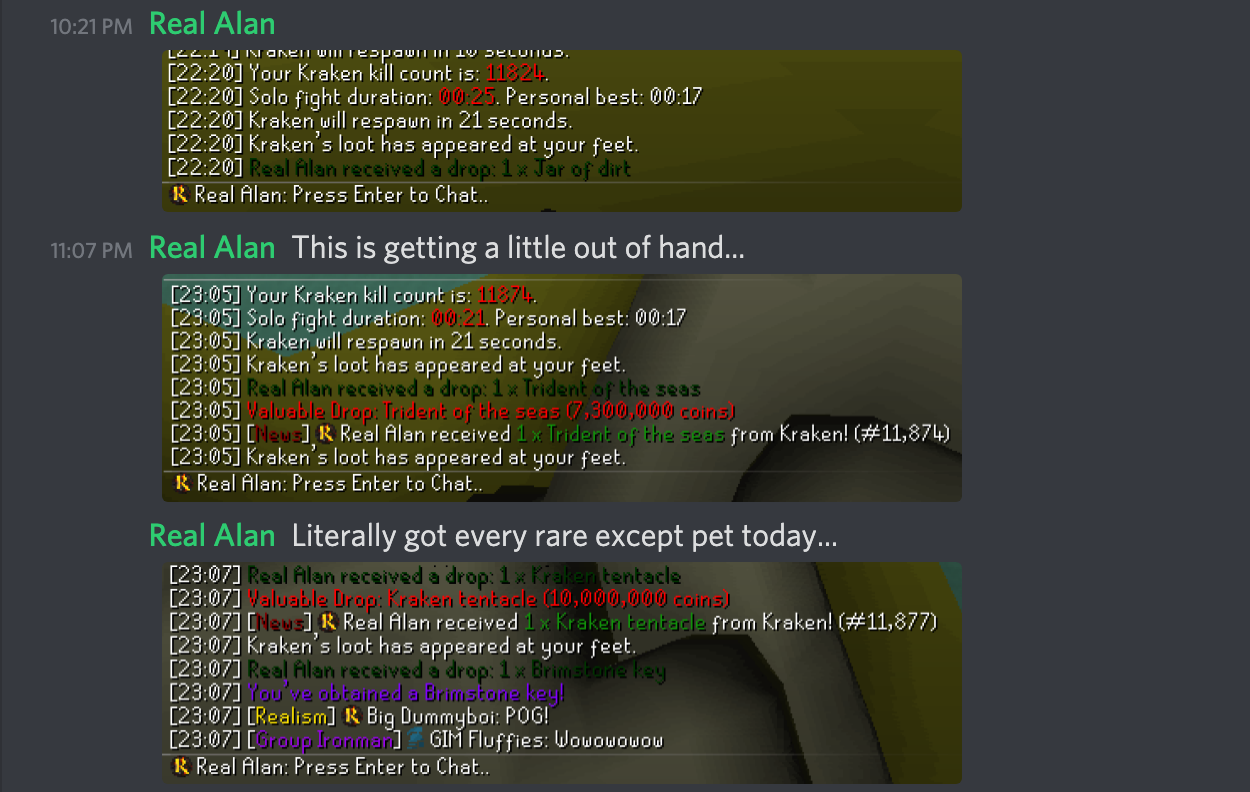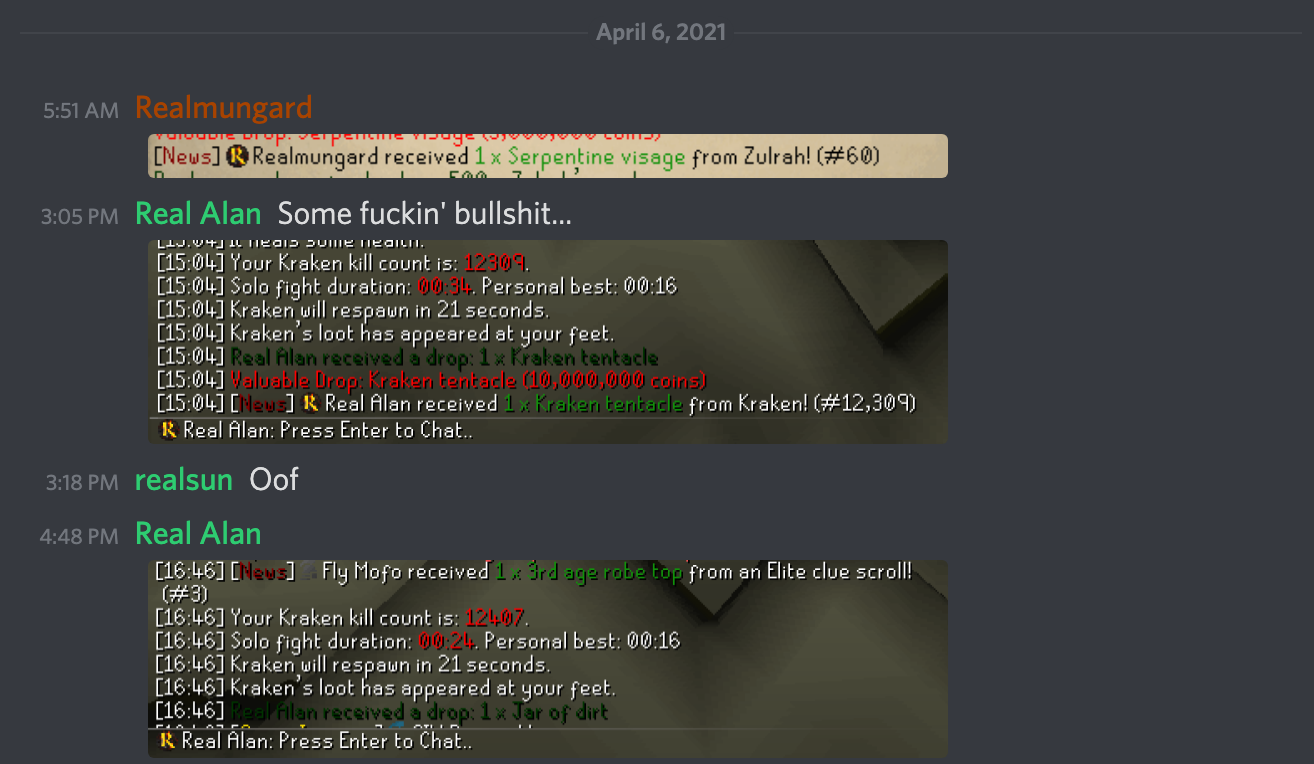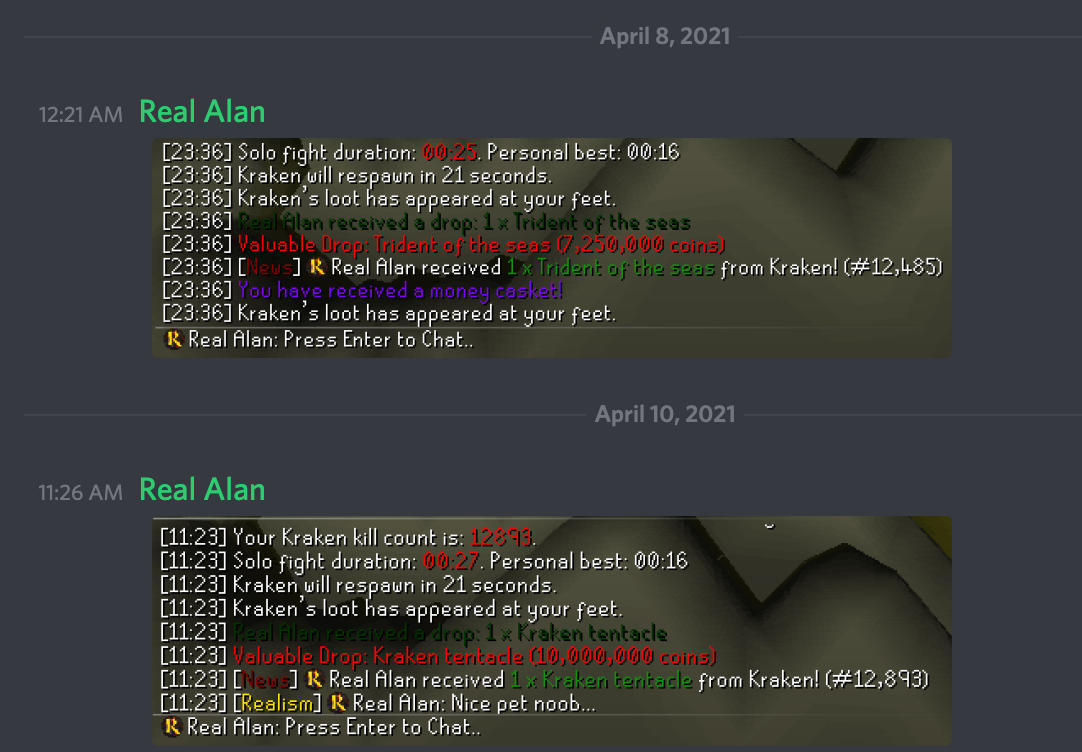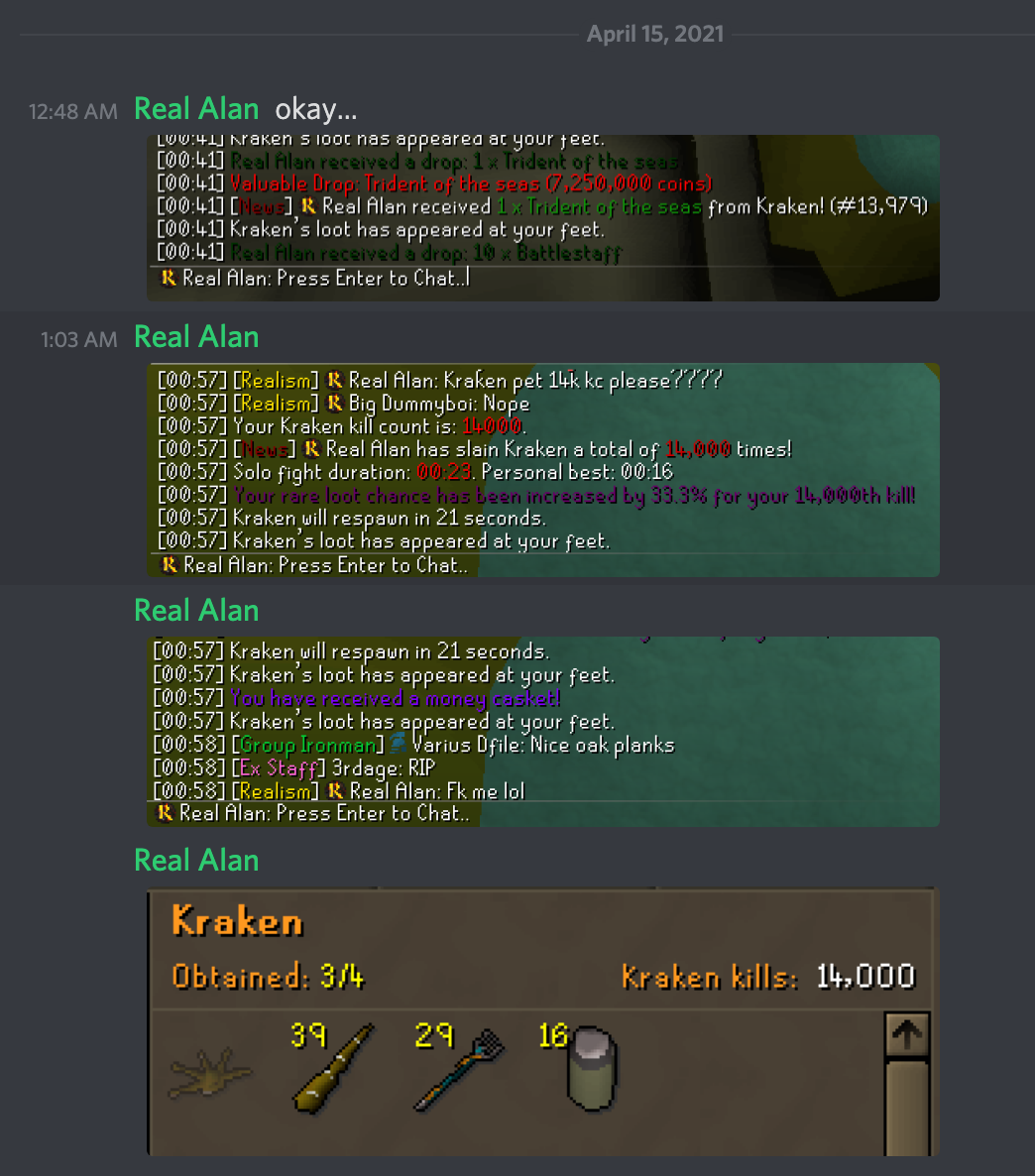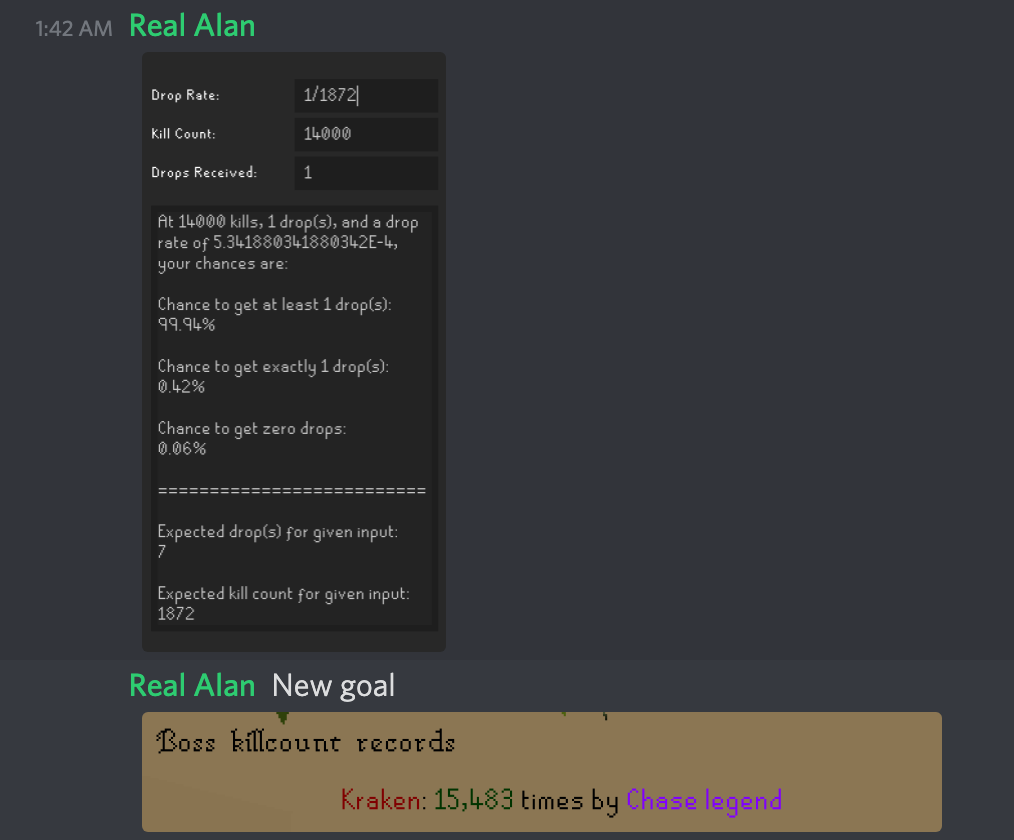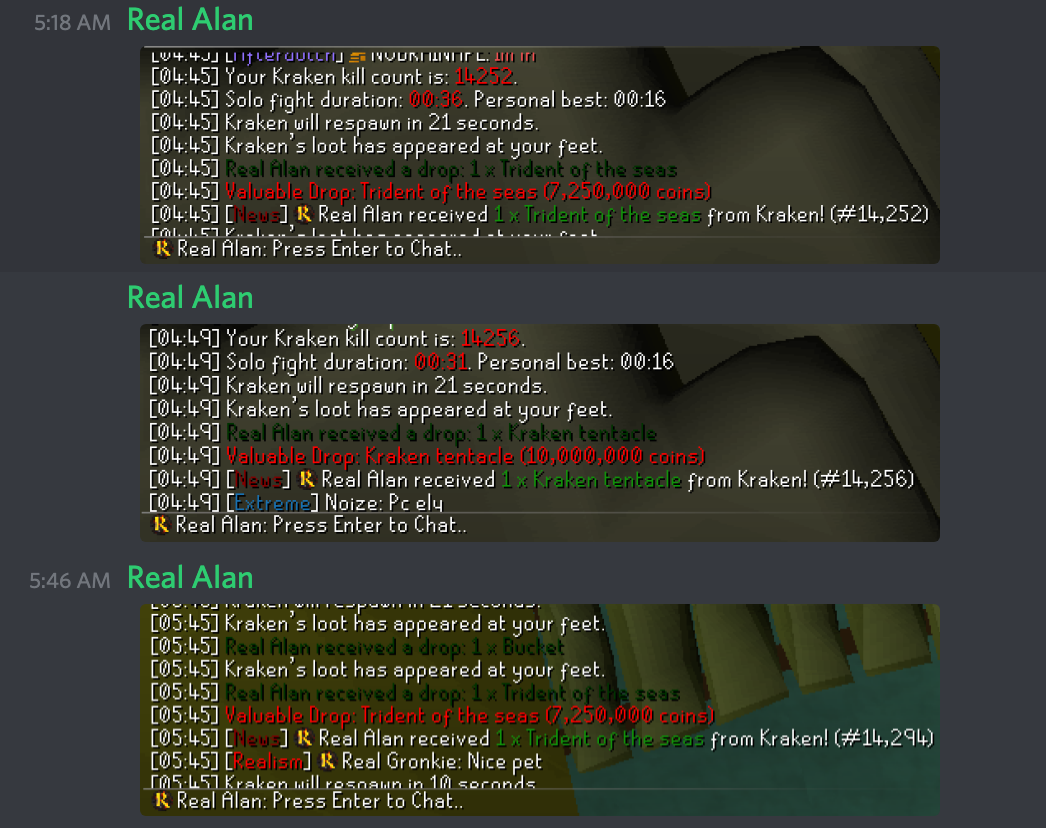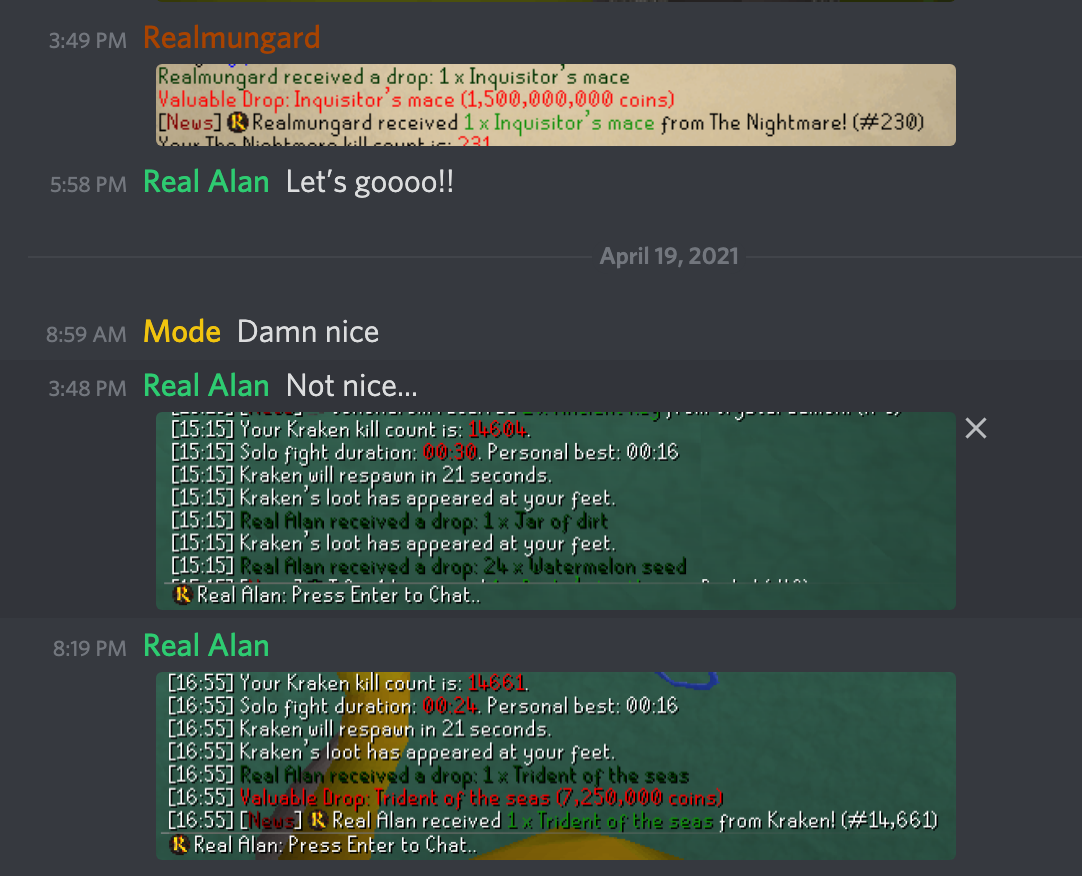 May 2021

Now when you die at Kraken. you get put in time-out for 30 seconds before they let you back in

June 2021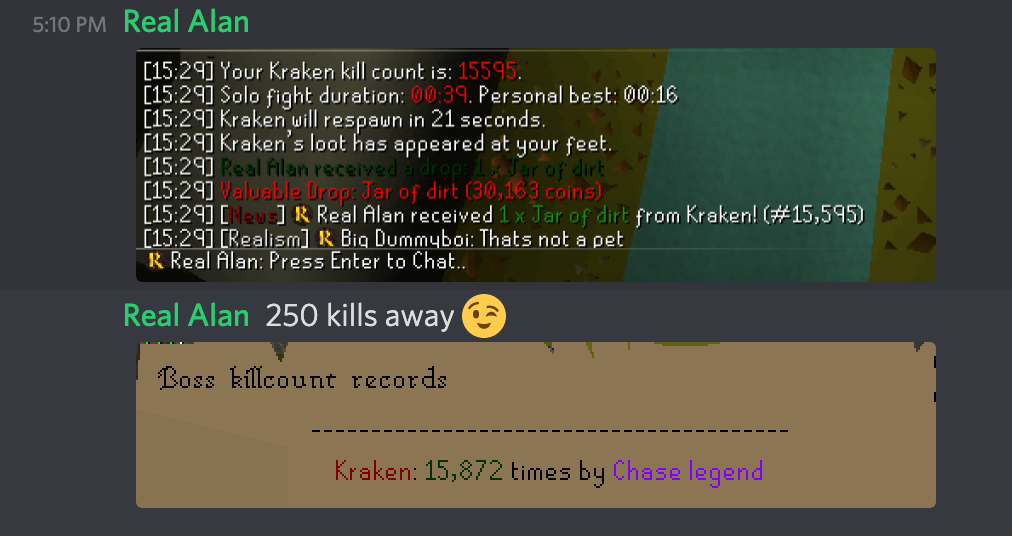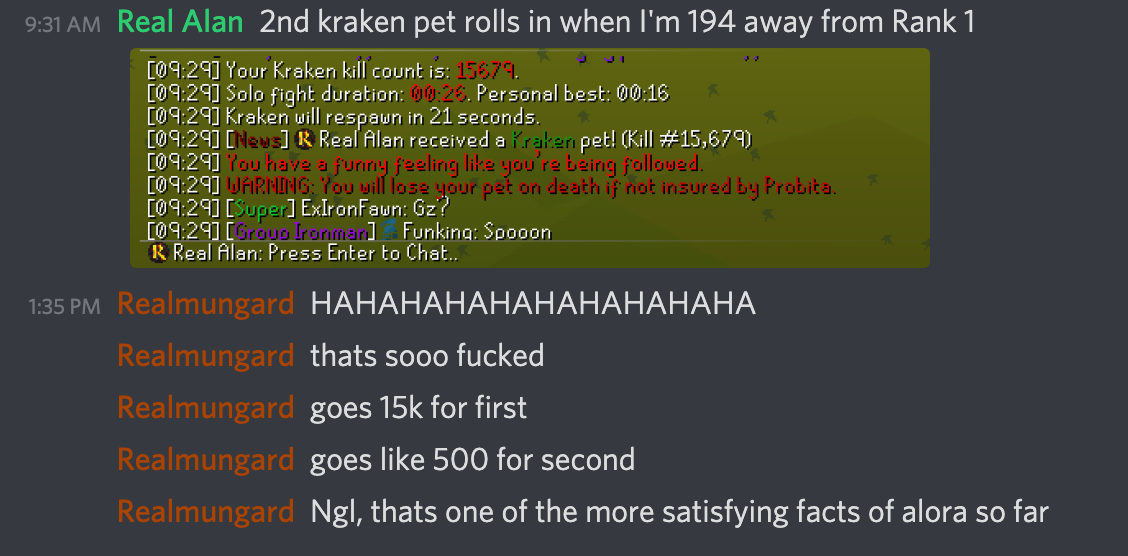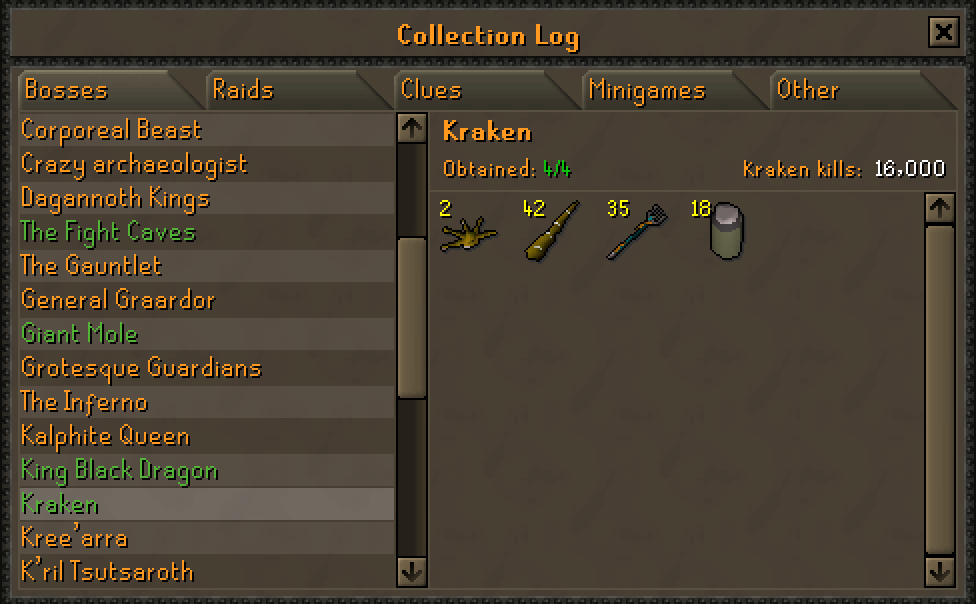 #1 Kraken Slayer!