What is your suggestion?:
Add Smith's Gloves (i) = Smith's Gloves + Ice gloves
Add the 100% chance for increased preform progress when using the smith's outfit at Giants' Foundry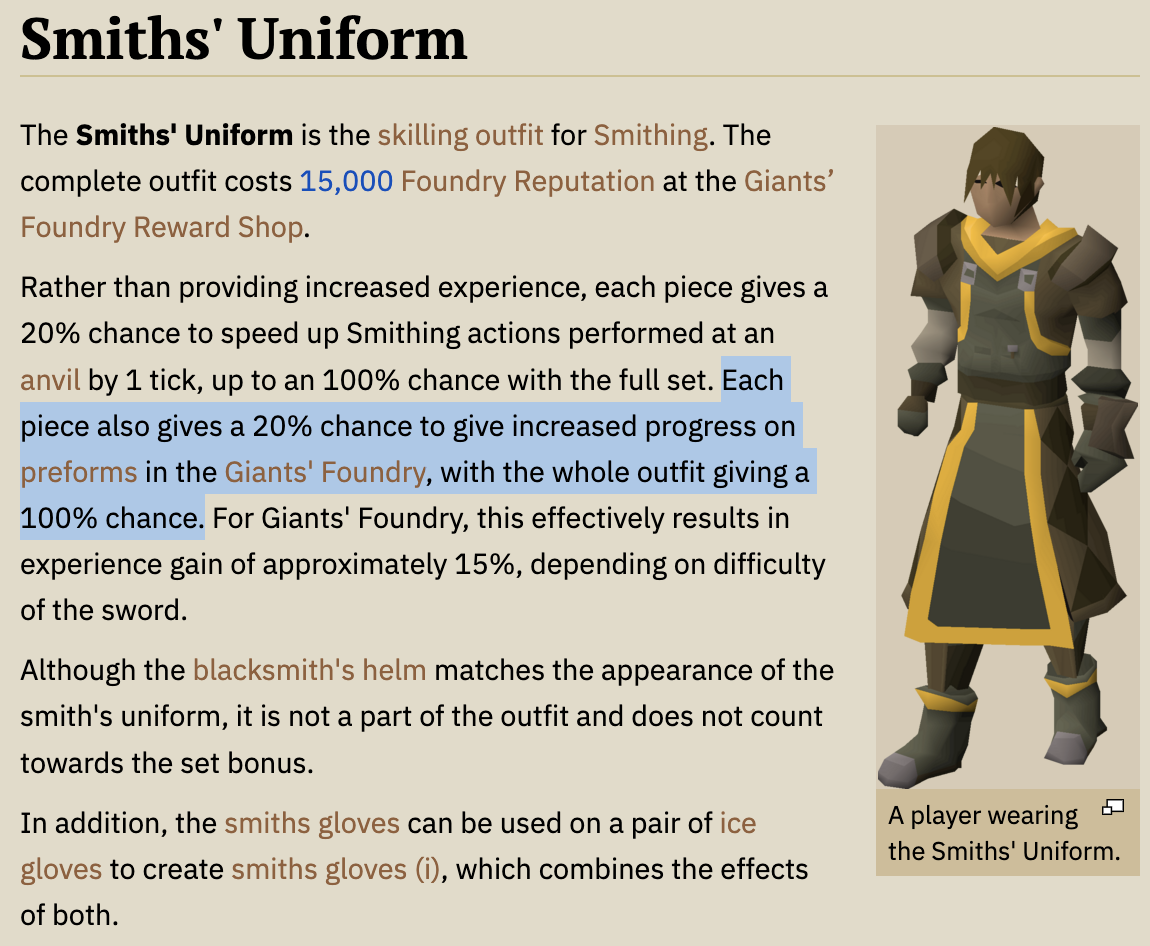 Is this in OSRS?:
Yes
Has this suggestion been accepted already?:
No
How would this benefit Alora?:
Would allow players to combine the perks of both smith gloves and ice gloves.
Eliminates the need to switch to ice gloves or use buckets of water at the blast furnace and giant's foundry.
Helps players receive faster foundry reputation which will shorten the time it takes to unlock the other items in the store.