What is your suggestion?:
Add Bracelet of Clay (enchanted sapphire bracelets)
Is this in OSRS?:
Yes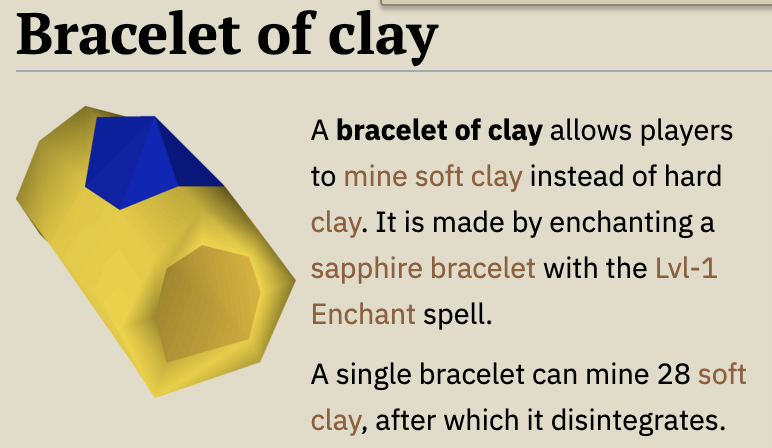 Has this suggestion been accepted already?:
No
How would this benefit Alora?:
The last update introduced the ability to craft magic tablets using lecterns in PoH.
To do that, players will need soft clay...
To get soft clay, Bracelets of Clay will come in handy!
Why?
They allow players to directly mine 28 soft clay before disintegrating.