Real Alan's Tempoross Guide
Newbie Inventory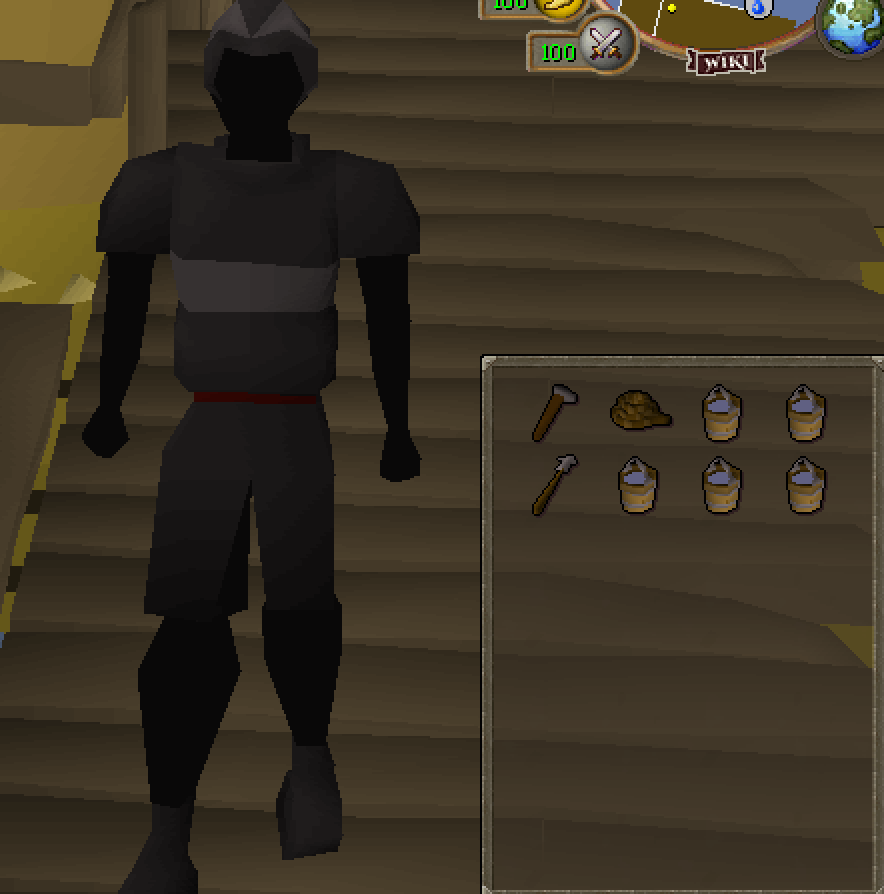 Ideal Inventory
Understanding the Point/Permit System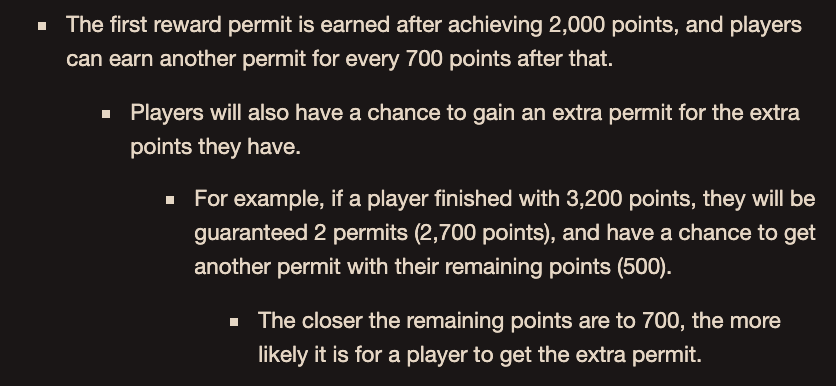 Permit 1: 2,000
Permit 2: 700
Permit 3: 700
Permit 4: 700
This is the exact same as saying...
Boat fee: 1,300
Permit 1: 700
Permit 2: 700
Permit 3: 700
Permit 4: 700
So essentially, you're better off doing fewer but longer games. Why?
Because you want to reduce boat fees and maximize points/permits, rather than rush to kill Tempoross. You're not actually awarded any permits for killing Tempoross.
Starting in July, eternal, immortal, and master donators will get a little extra permit boost. I don't qualify. So if you don't either, this method is definitely your best bet.
Strategy
DO NOT DO THIS. Run solos instead.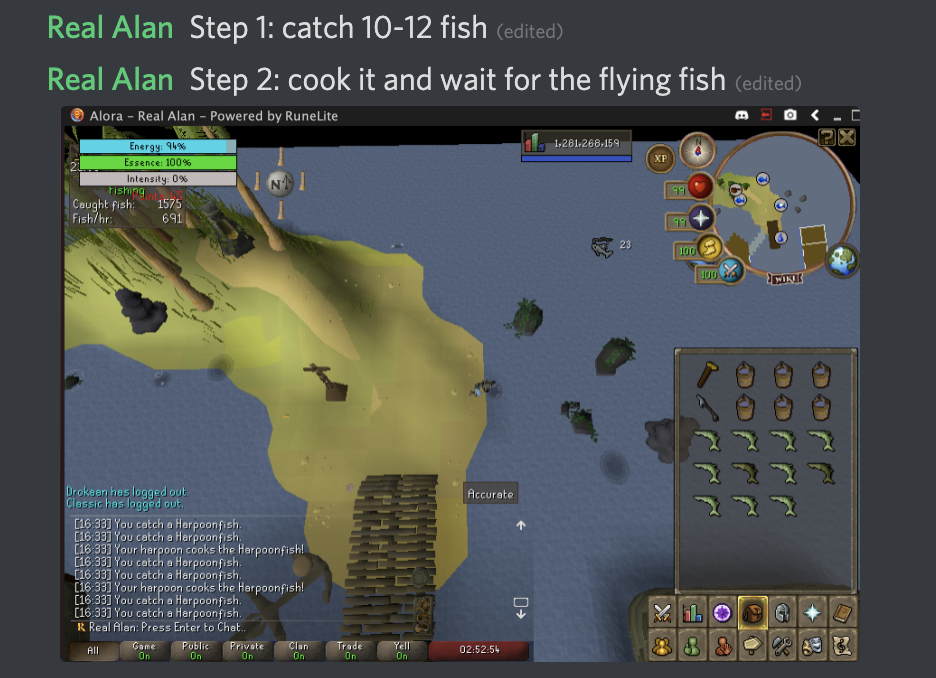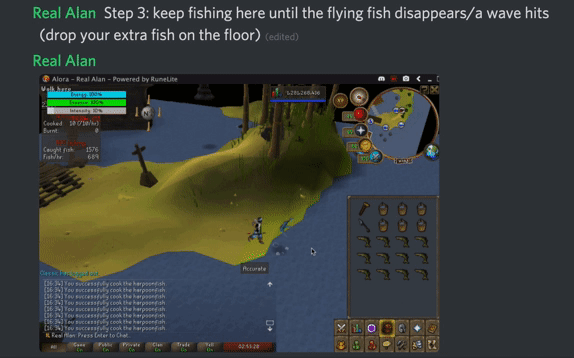 Note: After dumping the 1st of 20 fish in Step 5, you may want to harpoon the spirit pool to lower Tempoross's essence. You only need to do this the 1st time around, since that will put Tempoross on roughly 30% essence and allow you to finish Tempoross off on the next round... or whenever you want

I will warn you though... as you go through more and more rounds...
The intensity starts to go a little bit crazy...
At 14k points, the intensity goes... 70... 71... 80... 81...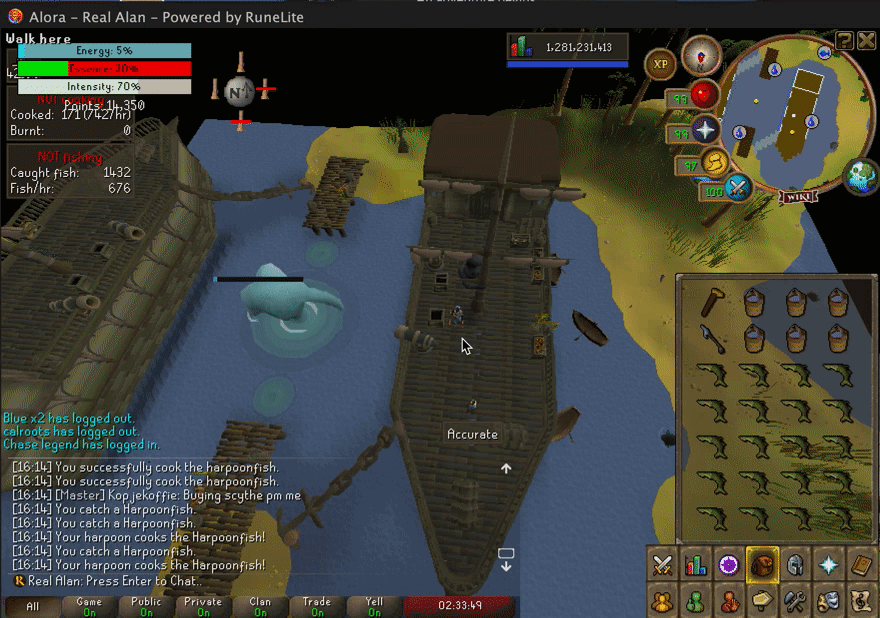 At 21k points, the intensity goes... 75... 76... 77... 91..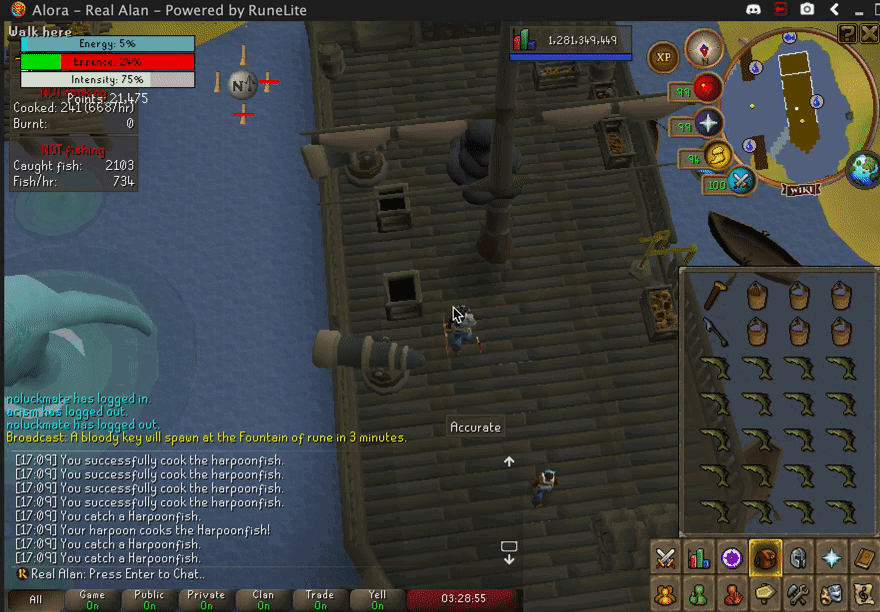 Rewards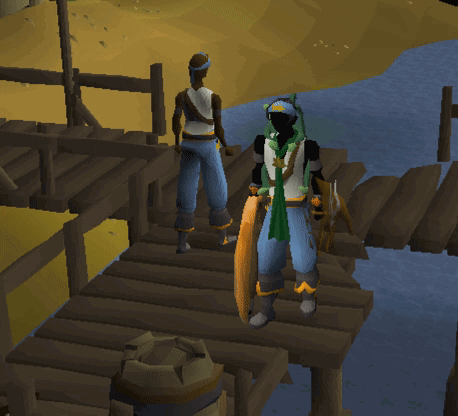 Spirit Angler Outfit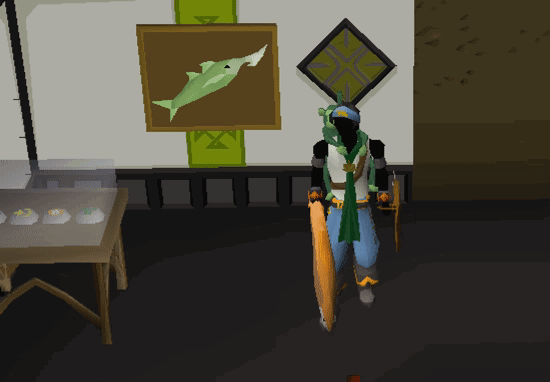 Big Harpoonfish Mounted in Poh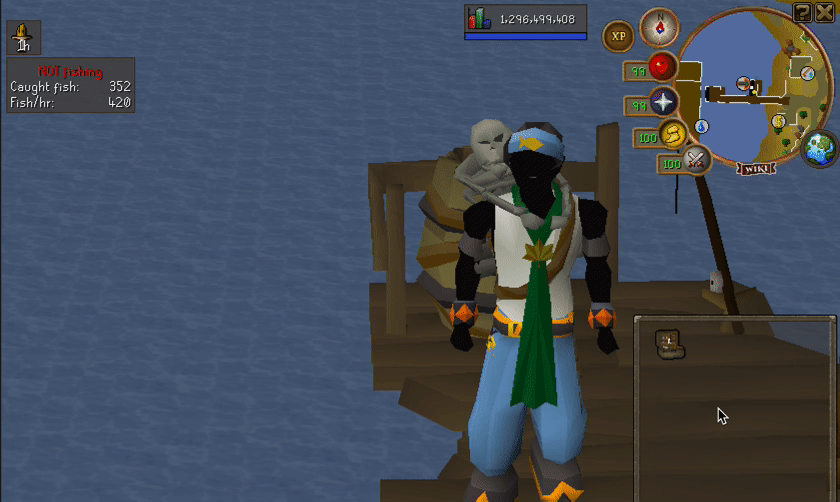 Tackle Box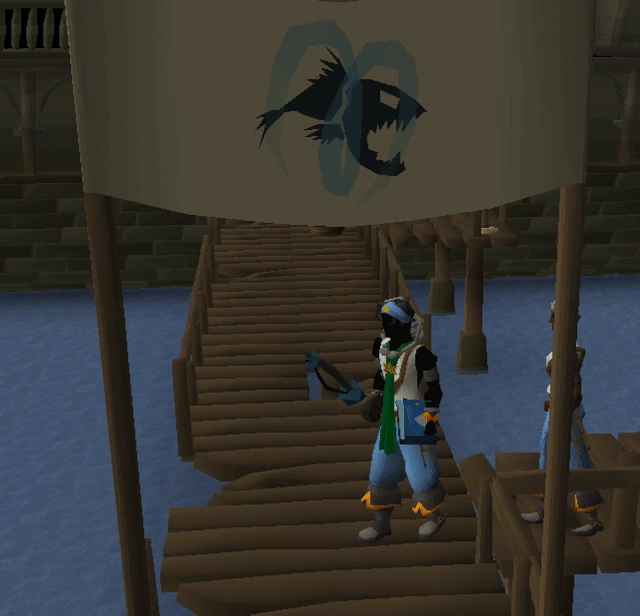 Tome of Water -> please support topic 73191 to make the tome a 1 time charge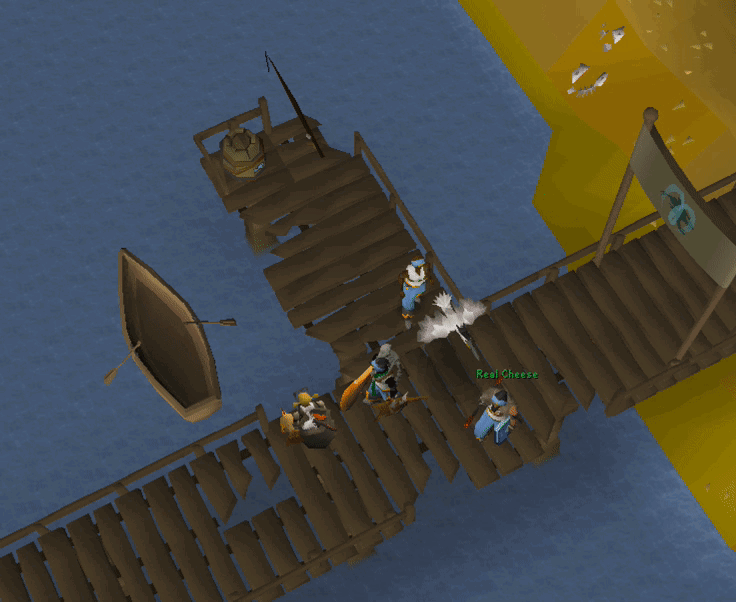 Blue Heron Recolor

Fish Barrel

Tiny Tempor
Realists in Action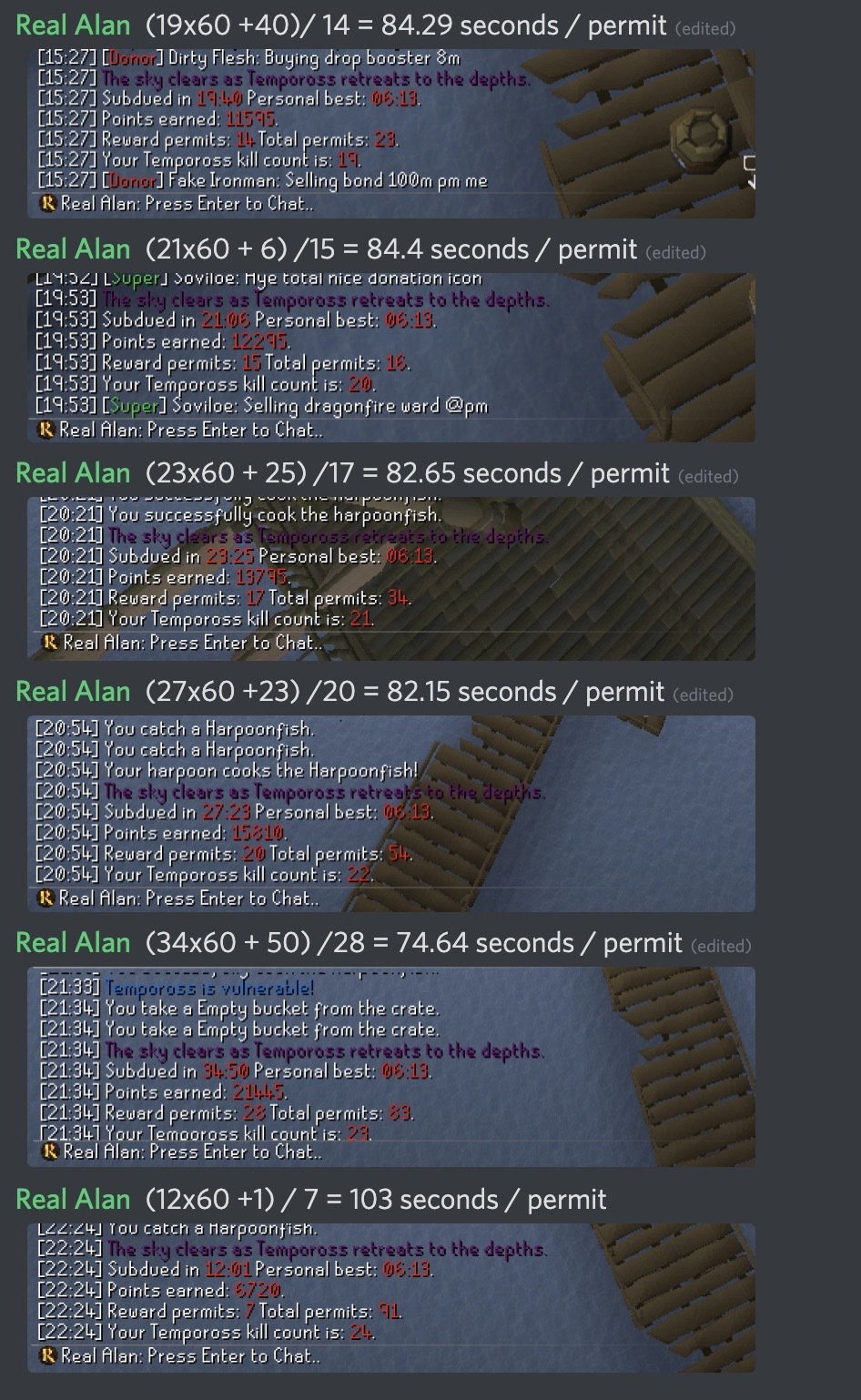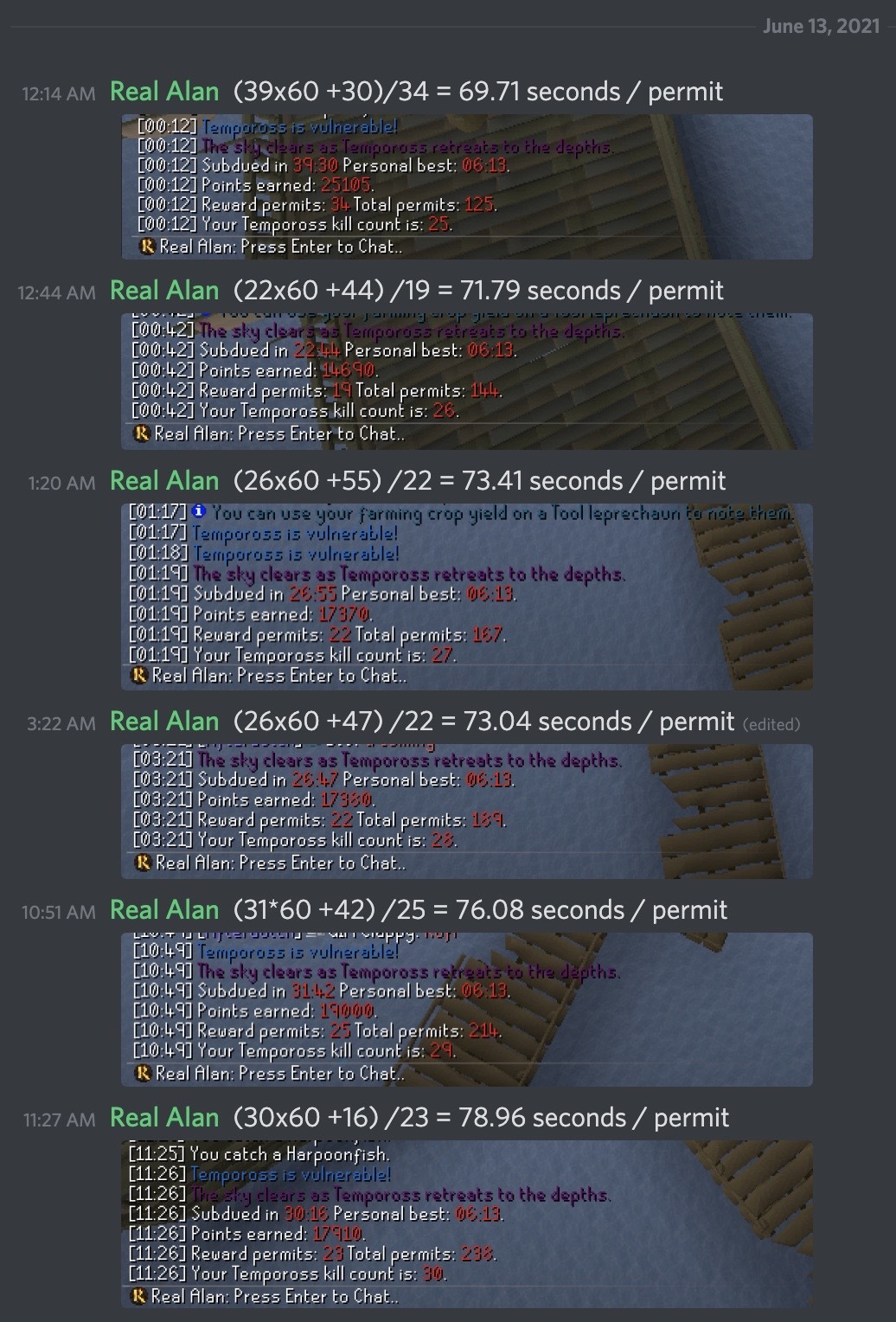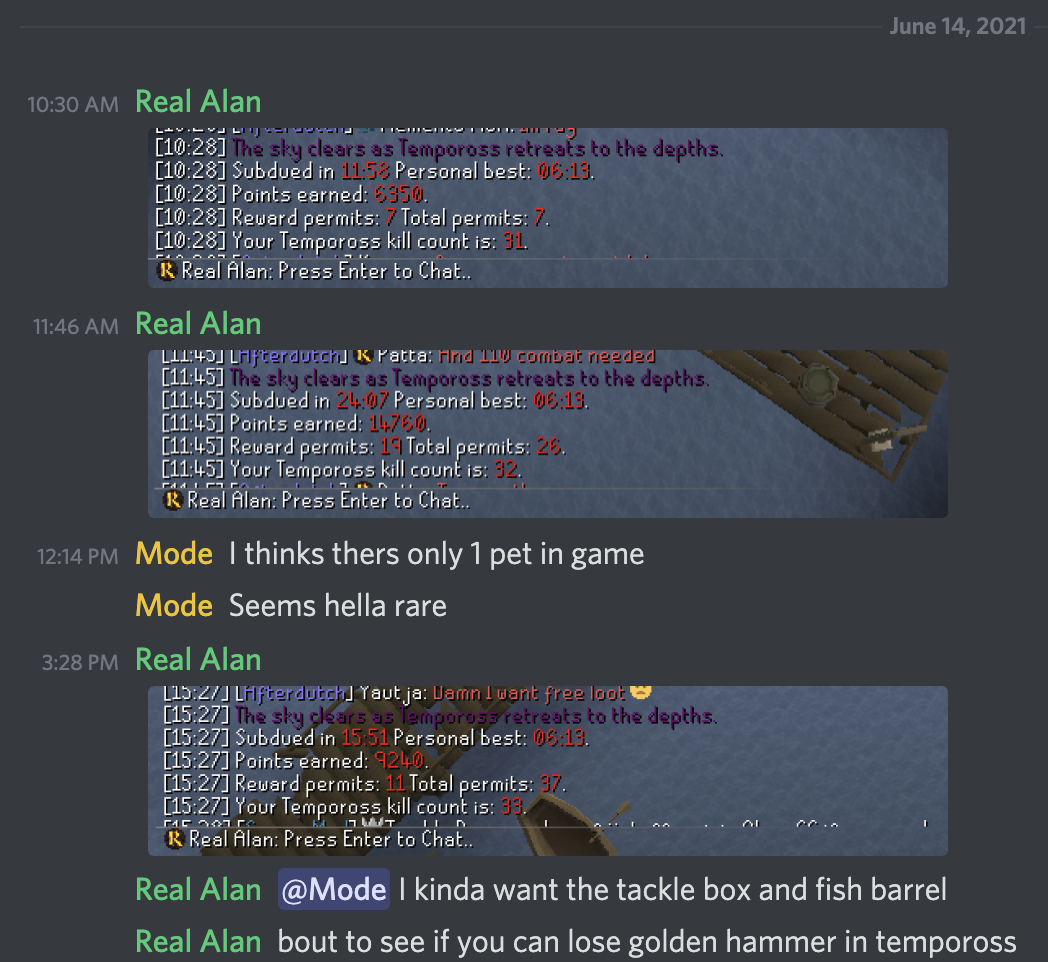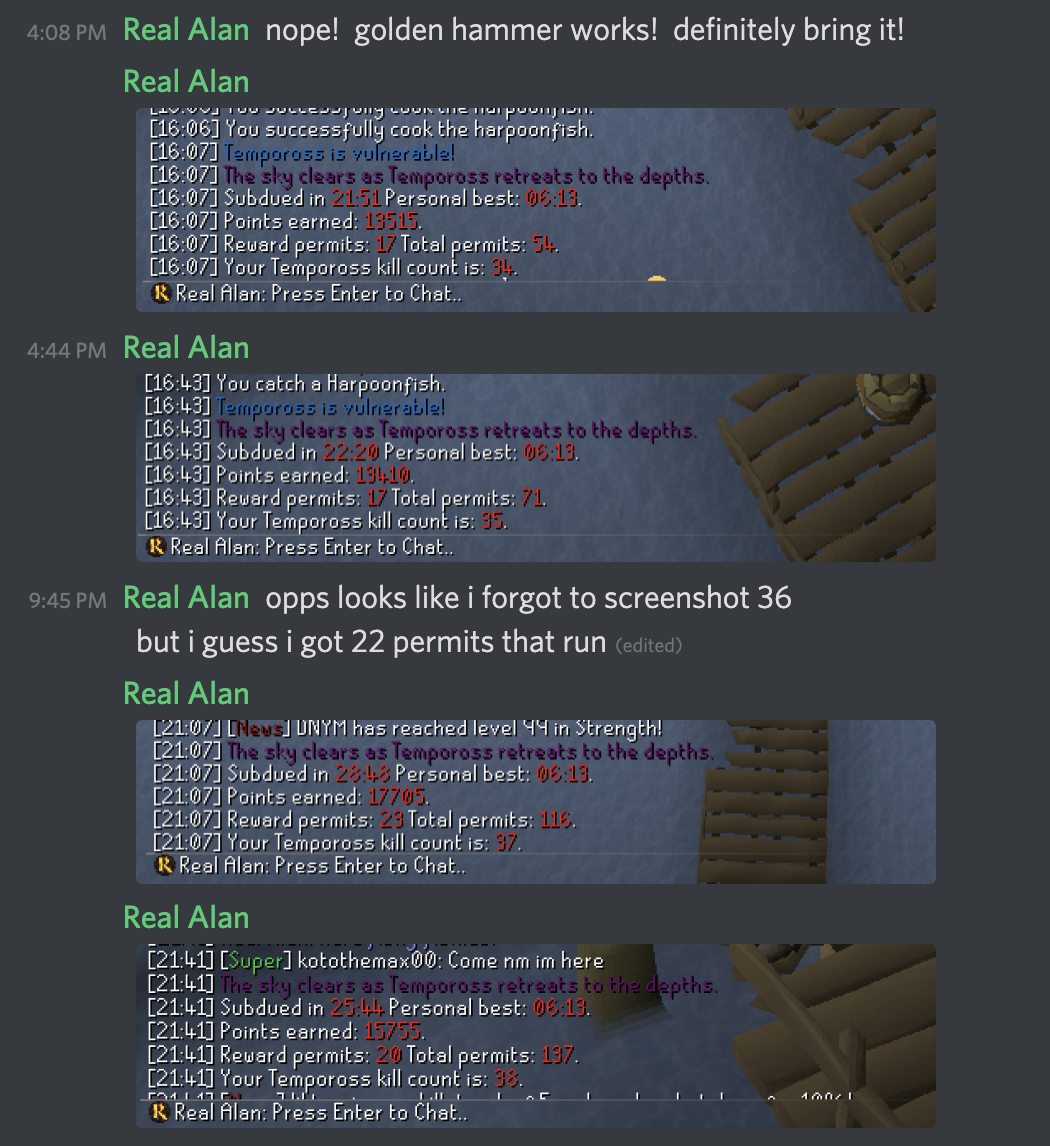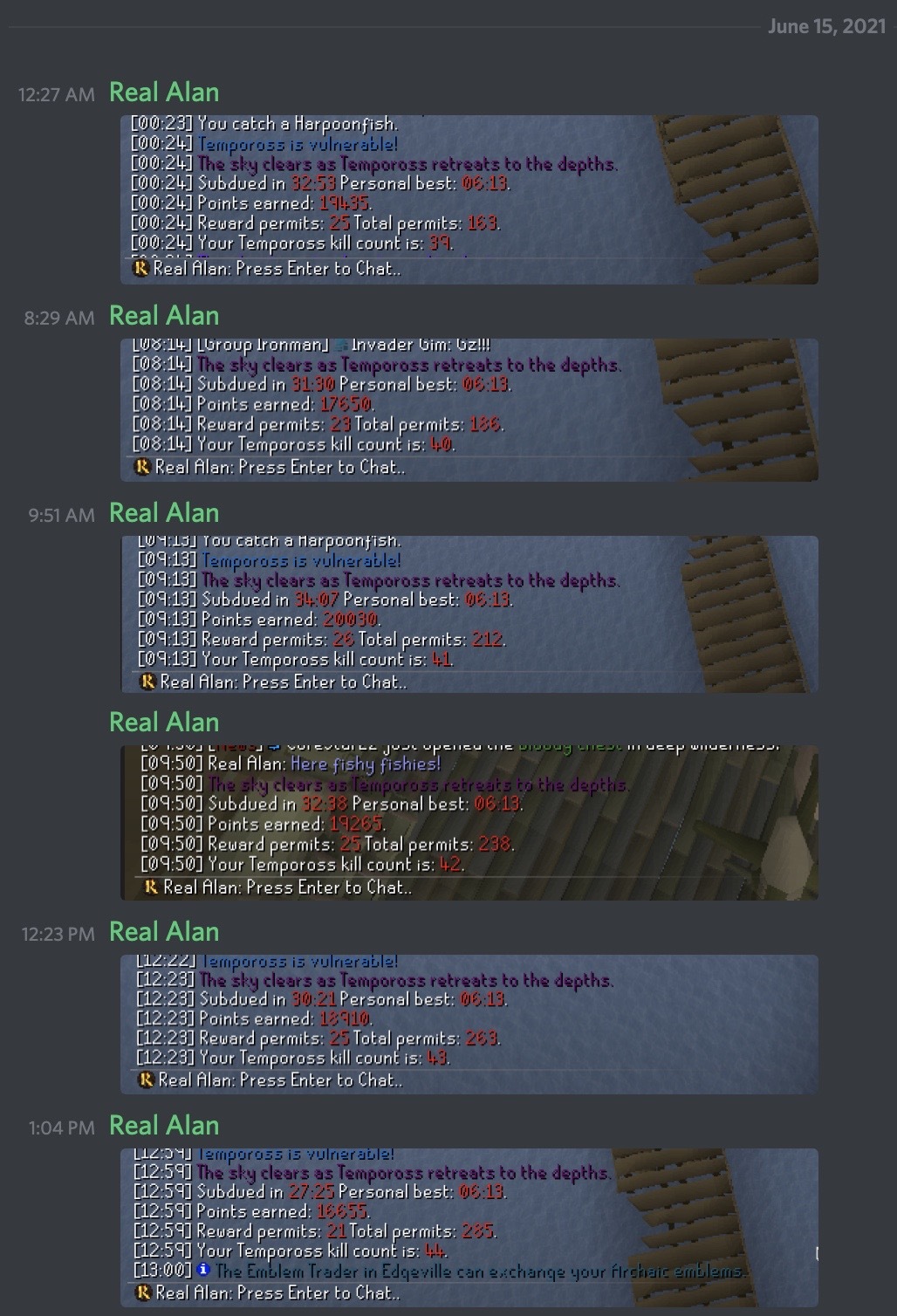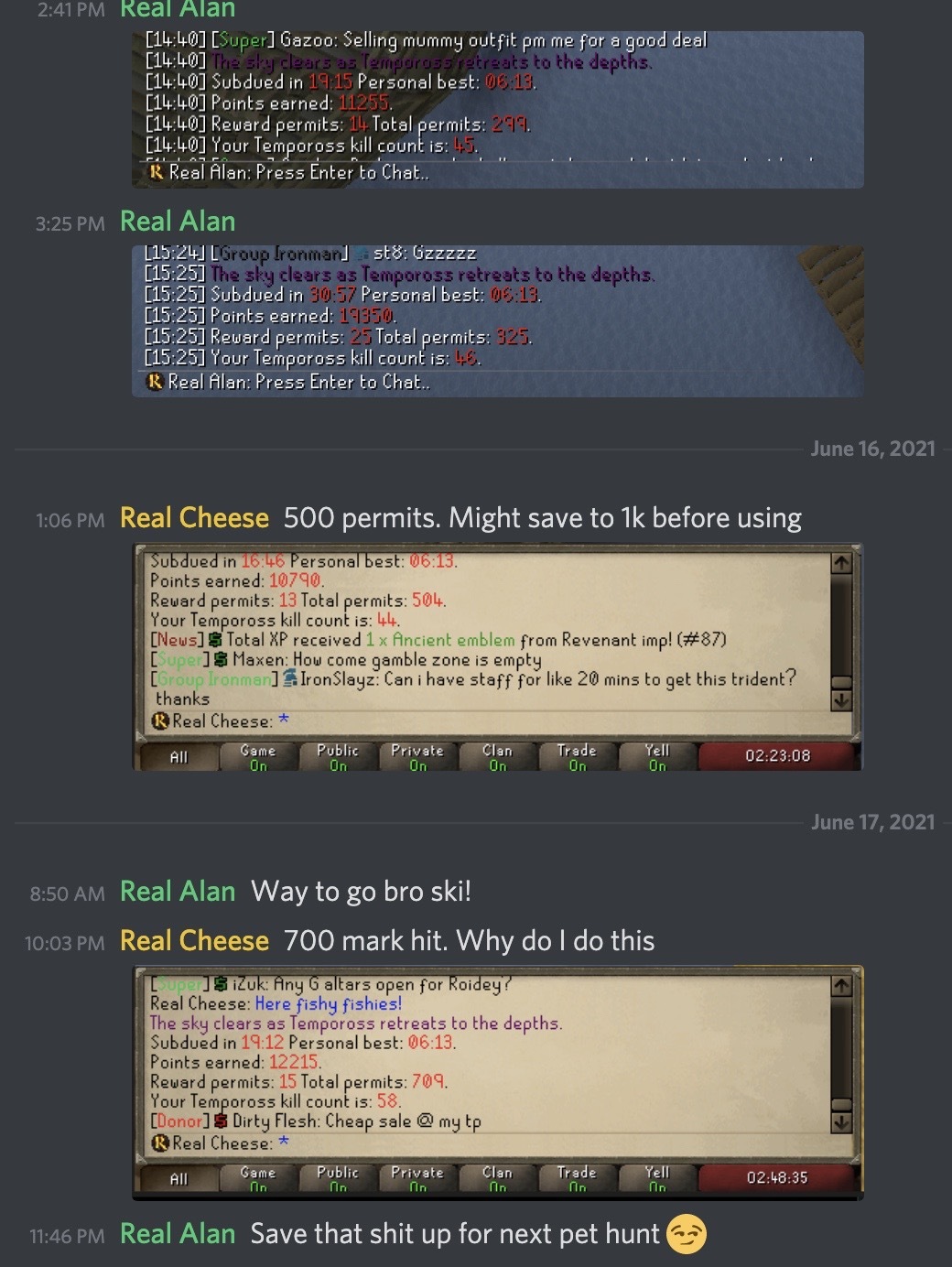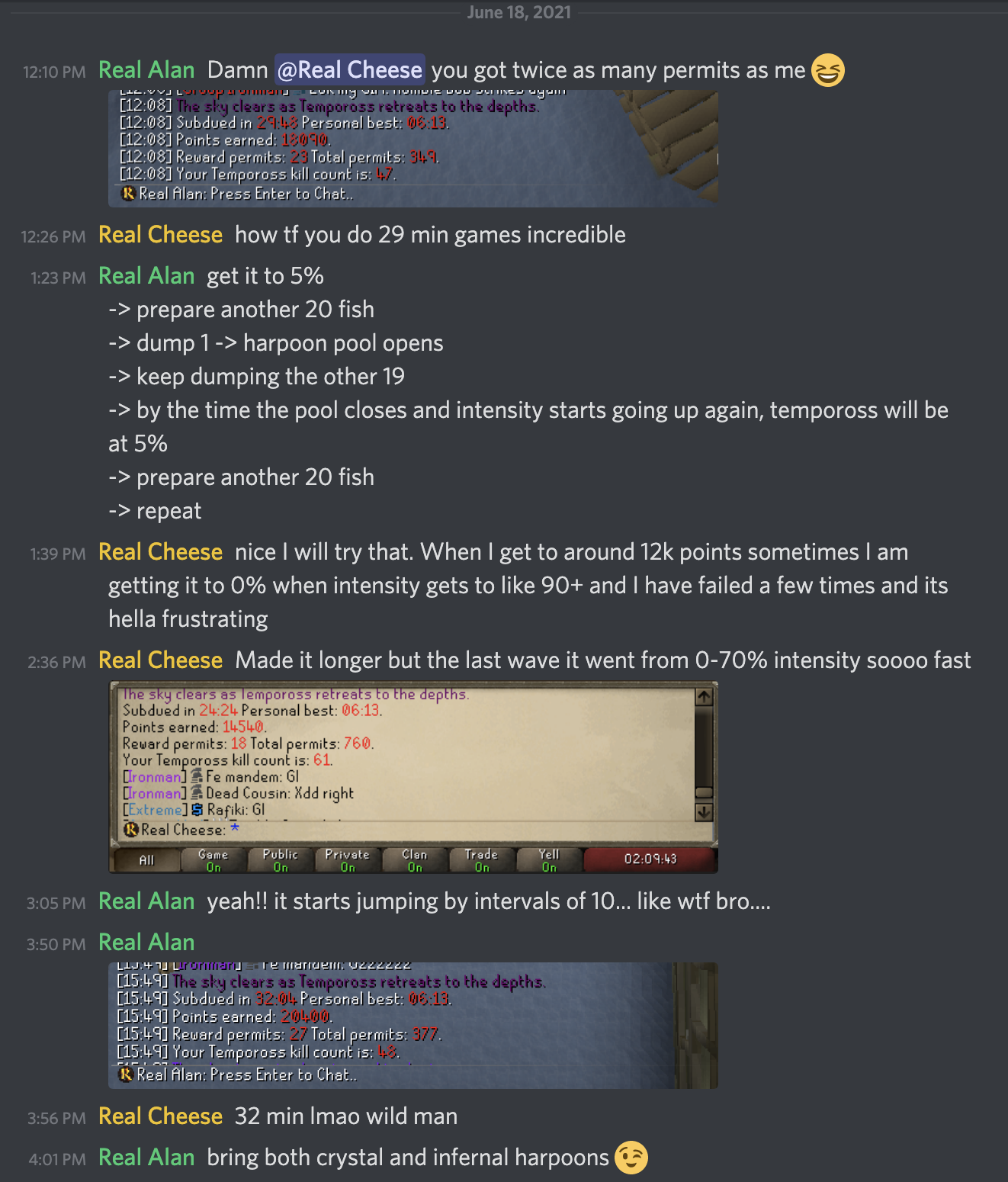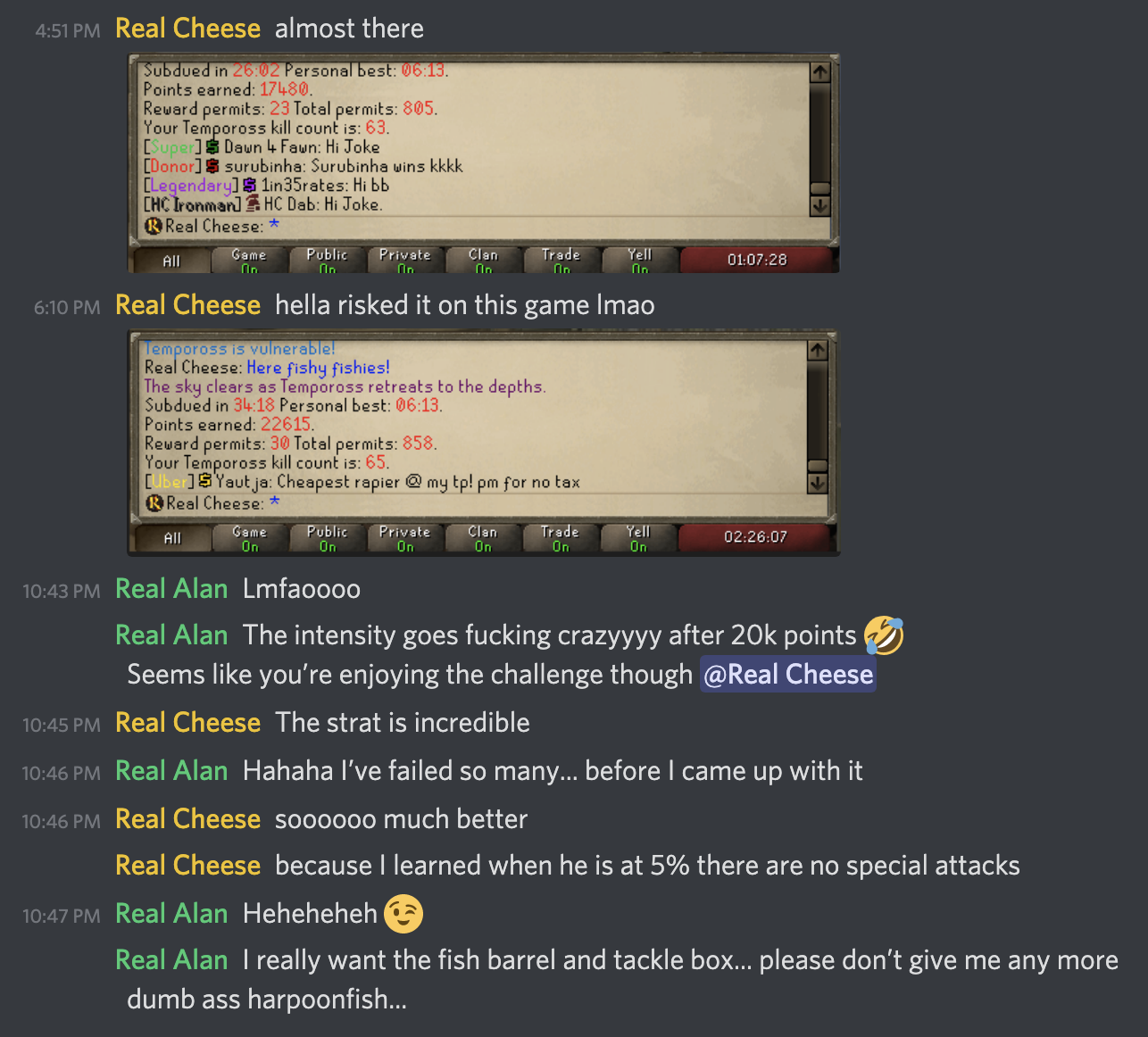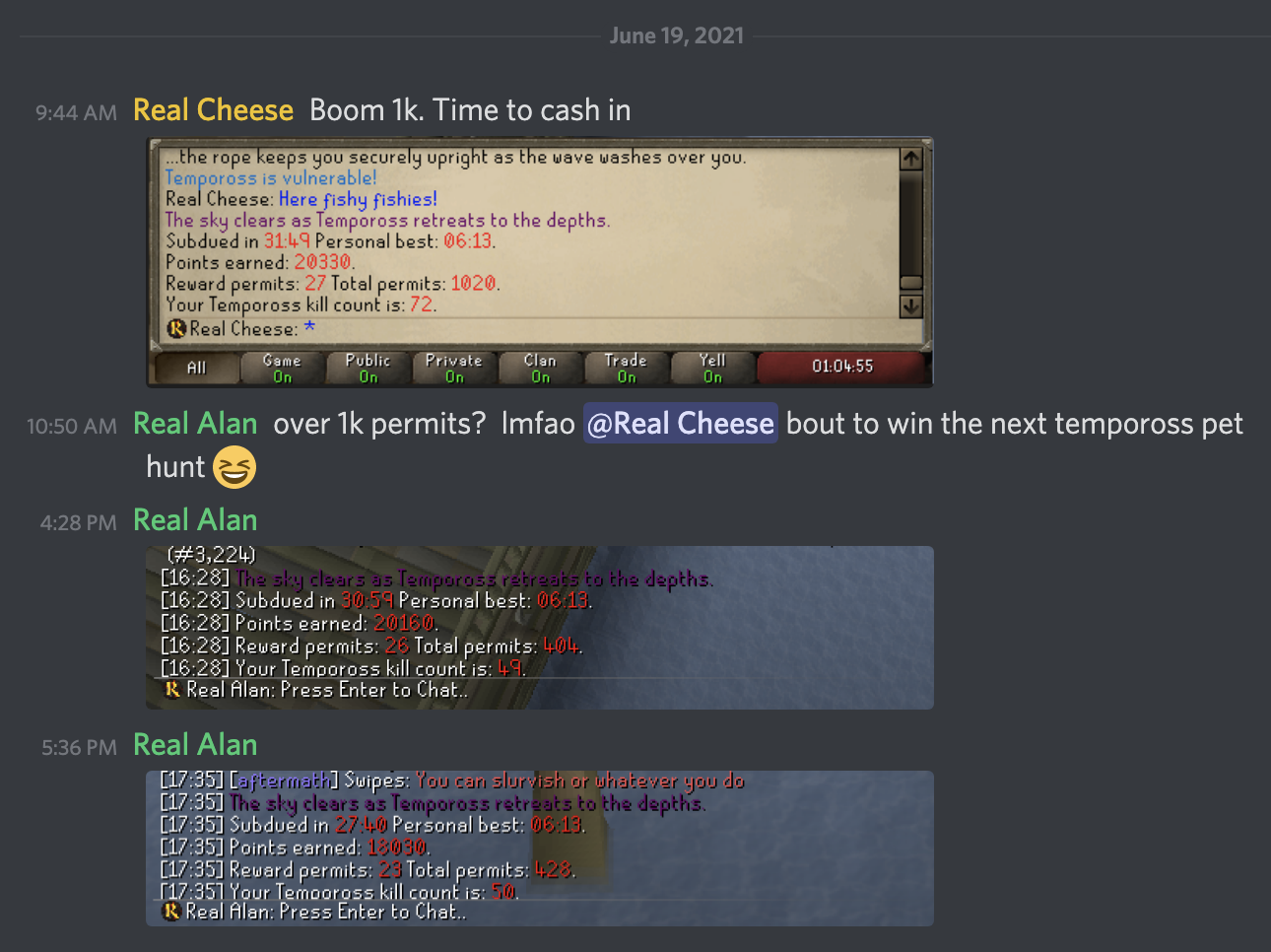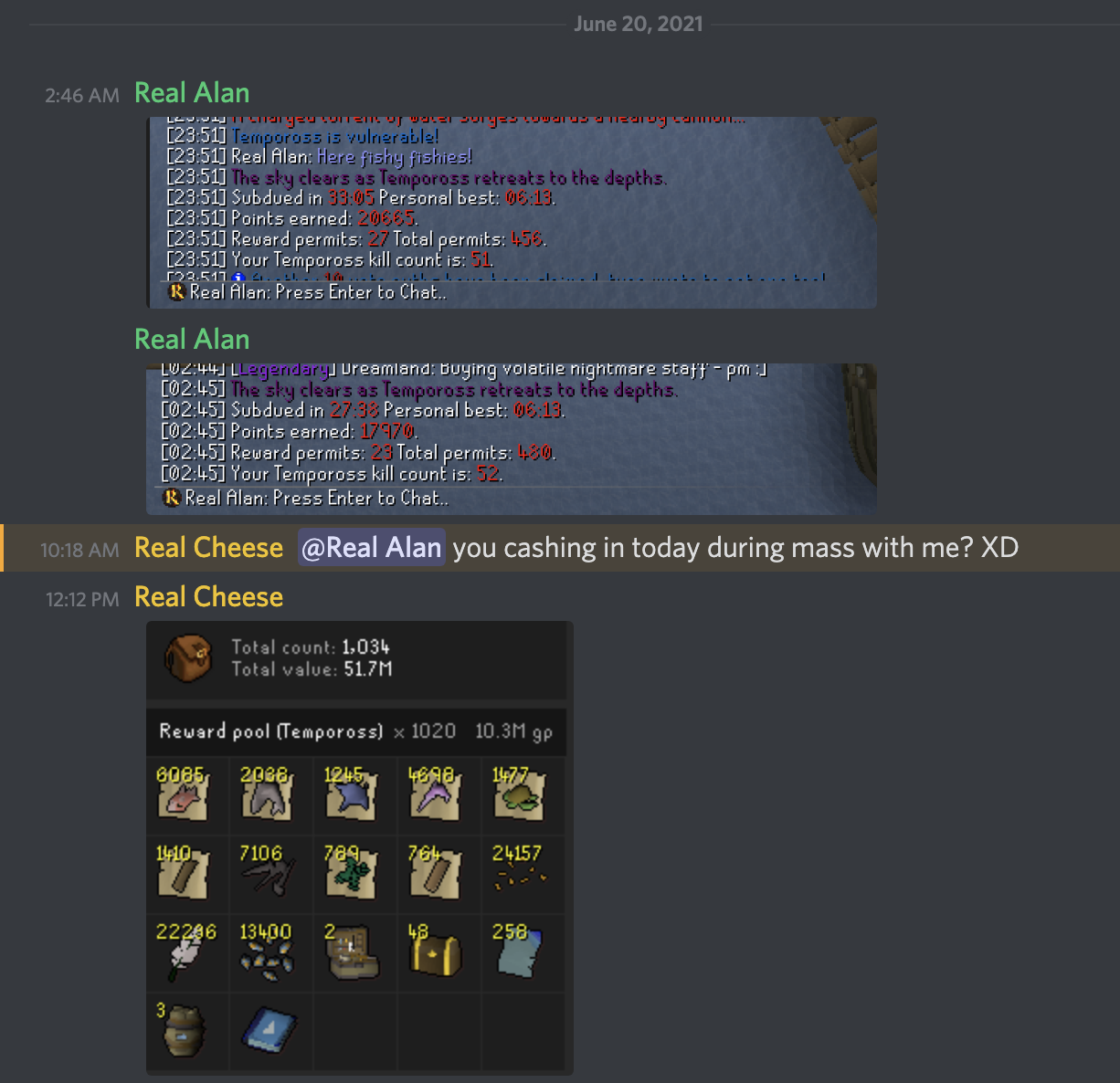 July 1st Update... Glad I didn't cash in with Cheese!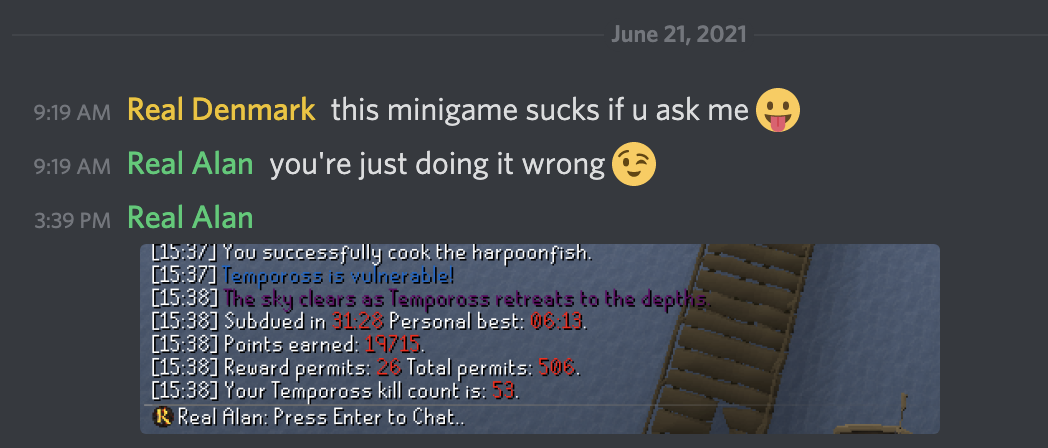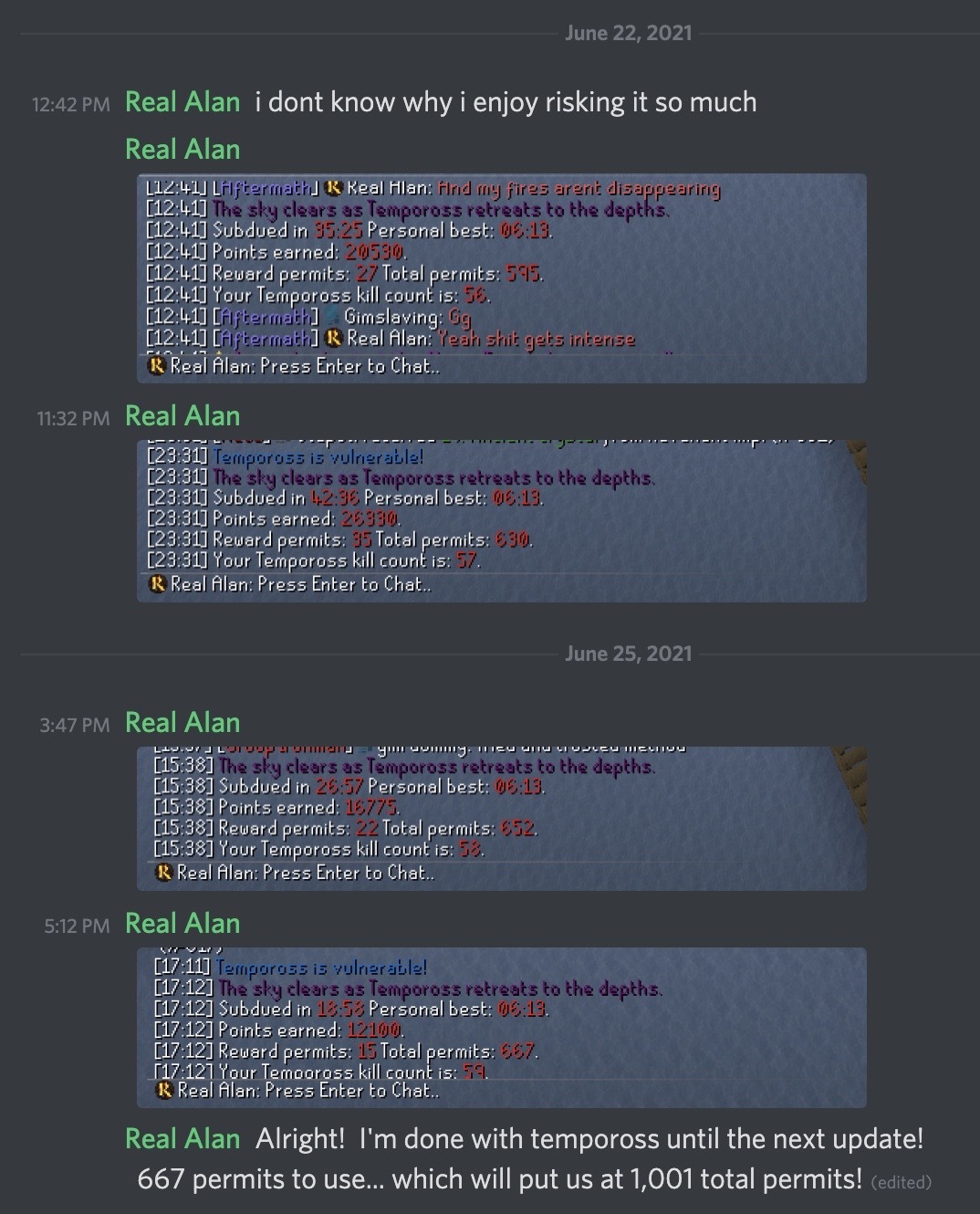 Loot from 1020 permits (@Real Cheese)
Before July 1st Update (drop & pet booster)
Loot from 1001 permits (Alan)
Before July 1st Update (drop & pet booster)
After July 1st Update (drop & pet booster)